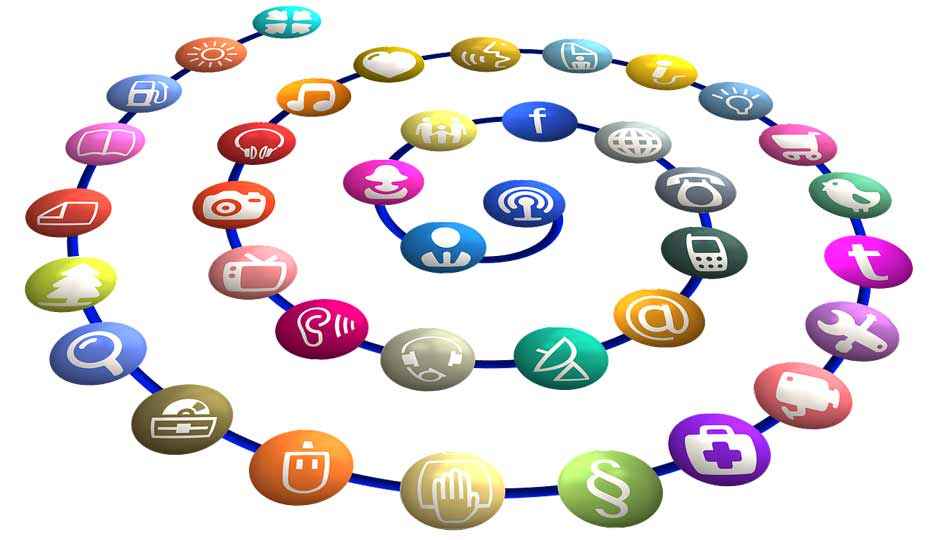 Thanks to the Startup and E-commerce revolution, the number of options we have for any available service in India are huge. Although that leads to better competition and a huge variety of alternative services, what it also leads to is a huge amount of confusion for an average user. Do you remember the last time you had to book a cab and you ended up toggling rapidly between all of the cab apps on your phone only to discover that you lost the cab on the first app by the time you reached the last one. Even in a non-time based constraint situation, no confusion can be good on the go.
Enter Aggregator apps - the cumulative messiahs that bring most, if not all alternatives of a particular service under one app so that you can save time and a headache while availing that service. With the number of apps on your phone increasing everyday, here are some of the main areas where we came across significant aggregators.
Cab Services- We have already seen how complicated the entire cab booking process can get. Along with that, there are now a number of services like intra-city car bookings and car rentals that are also difficult to compare separately. Ixigo Cabs from online travel aggregator Ixigo is a really useful cab aggregator that shows you detailed information regarding arrival times, estimated fares and even the availability of offline cabs around your location in real time. A quick login with your preferred apps allows you to book cabs from within the app. Ixigo even supports intercity cab booking across multiple cities in India. For the average Indian cab user, this one's a must have.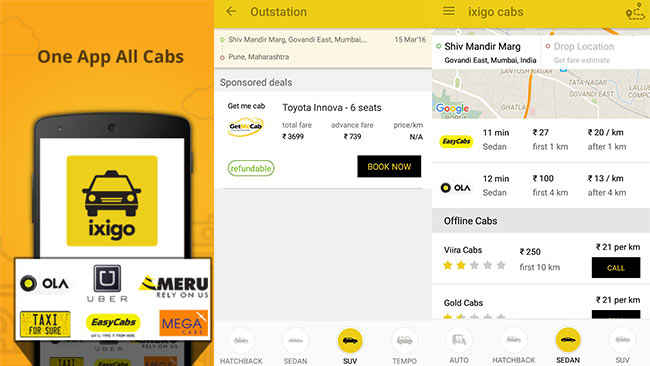 Fashion - It all started with basic e-commerce websites. And now there are amazing online stores that you haven't even heard about! So how to make sure that you don't miss out on good options and alternatives the next time you are on a clothes and accessories shopping spree? Get Wooplr. After some initial setup (No preference checking!), Wooplr throws you into its community-driven world of styling and theme based products. Any look that you see on Wooplr is purchasable within the app. It also provides theme and collection based categories. And all of this happens as an additional layer over existing e-commerce websites and apps.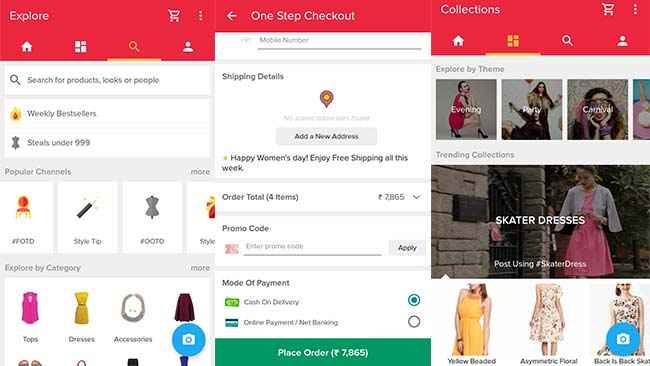 News - One of the things that has gone for a toss in the age of smartphones is reading newspapers or watching news. Ironically, there is more news content now than ever before yet our attention spans are shortening everyday. Taking a combination of these two factors into account, Inshorts , formerly News in Shorts, strikes the right equation. Summarizing each relevant news story into a 60-word short read, it also provides a link to the original article in case you want to read more on a certain topic. Currently, the app also has an internal share feature called 'Toss' that highlights an article you like to other users on your network.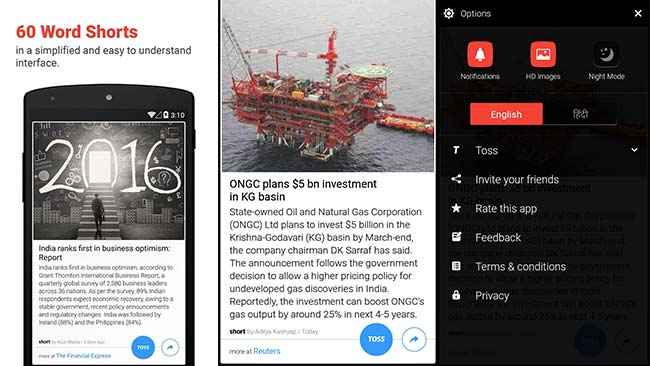 Flights - Unless you're still booking your tickets through a travel agent, you have surely been confused by the sheer number of options available that are offering you the cheapest flight prices. In such a situation, it is best to go with an option that is well invested into the genre. Ixigo Flights and Hotels is a reliable solution that combines prices from multiple websites while showing you the different rates. The app itself is an overall travel solution offering hotel bookings, bus bookings, travel itineraries and packages etc.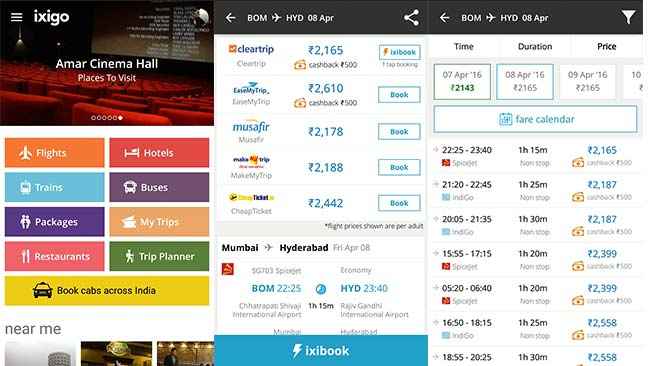 Price Comparison- For all the above aggregators, there is a restriction of actually having the app open for it to work. Even if that is not required, there is definitely a need to integrate each aggregated feature one by one. Voodoo works differently. Even though at its basic level it is a comparison app, it is the nature of integration that sets it apart from other price comparison apps. Voodoo currently integrates with more than 26 e-commerce platforms to provide the user with the best prices during their shopping experience. The feature appears as a floating bubble over any app that you are using and one tap shows you the price of the same or similar products across all e-commerce apps, with the best coupons applied, regardless of whether you have them installed or not. It also integrates and displays cab details over the cab-hailing app that you are using. A layer of black magic indeed!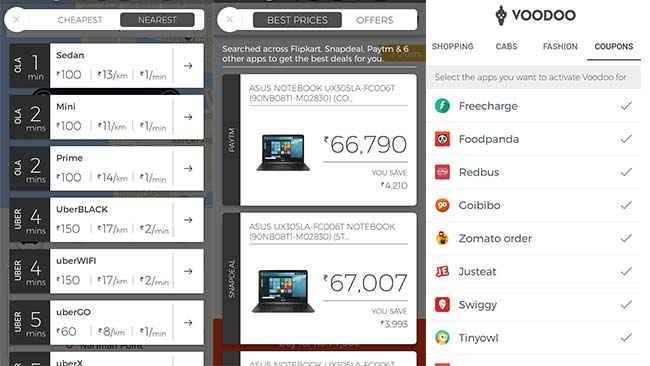 With these 5 aggregator apps, not only will you suffer from much less confusion everyday, you will also be saving a lot of resources on your smartphone. Thank us later
Other Popular Deals
Samsung A7 2016 Edition Golden

Rs. 18990 *

Buy Now

Redmi Y2 (Gold, 3GB RAM, 32GB...

Rs. 7999

Buy Now

Realme 1 (Diamond Black, 4GB...

Rs. 12990

Buy Now
*Includes Cashback
​