On some days, it simply fascinates me to see how media consumption has changed today. The traditional modes of reaching out to masses still linger -- TV, radio, and movies in the theatre -- but we are children of the digital era. We download and stream!
The number of hours I have watched TV in the past 5 years can be counted on fingertips. But, that doesn't mean that I haven't kept up with my favourite movies or TV shows. It's just that I watch them at my own pace, when I like and on whichever device I like, be it on my computer, home theatre or on my smartphone.
Recently, I acquired an Apple TV, and for the first couple of weeks, I was happy mirroring my MacBook Air to it and streaming music from my iPad and iPod Touch to my speakers through the Apple TV, and feeling all cool. Hey, let's be frank, even though I could do the same without the Apple TV, its presence needed justification.
I am one of those that has high fidelity videos, and there was no way these would stream smoothly from my Mac to the Apple TV. After scratching my head for a couple of days, the only option was to use handbreak and convert them to a compatible format, and compromise on quality.
I felt like Bruce Almighty before the truck hit him, you know, when he kneels in the middle of the road and sees light. But instead of a truck hitting me, I received a mail form a friend. The mail has two words in it – try Beamer.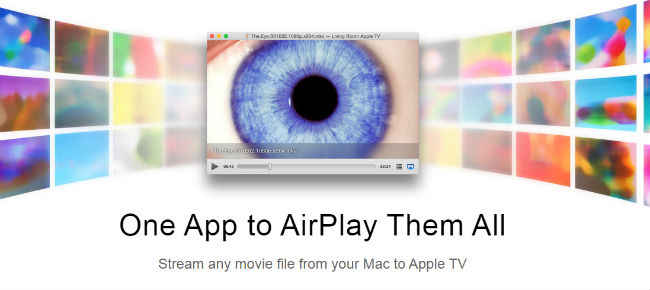 Hold and behold, a great app to simply drag and drop content and stream it seamlessly on the Apple TV, no matter what the format, what the codec, whatever. The only thing that it won't play is hard-coded subtitles, and that's okay. With Beamer, you can make a playlist, pick up right where you left off and the best part is, you can use your Apple TV remote to control the navigation for Beamer -- all from the cozy comfort of your couch. You can also continue working on your Mac while streaming content on to your Apple TV, and no work gets interrupted.
That's not all. I have a 5-year-old Netgear N150 router, and the streaming is still flawless. Well, there is the occasional dip in quality, but that's acceptable. The streaming is brilliant, and if you are someone looking for a simple app to stream videos on to your Apple TV, the solution is Beamer. It's a paid app, priced at Rs. 1,000 approx.
The app may be expensive, but is a great solution for those that want nothing more than to stream content smoothly to their Apple TV without any hassles.
You can download Beamer here.
Other Popular Deals
Moto G5s Plus Gold 64gb

Rs. 12049 *

Buy Now

Nokia 7 Plus 64 GB (Black...

Rs. 22099 *

Buy Now

Honor 7X (Black, 4GB RAM, 32GB...

Rs. 12499

Buy Now
*Includes Cashback
​