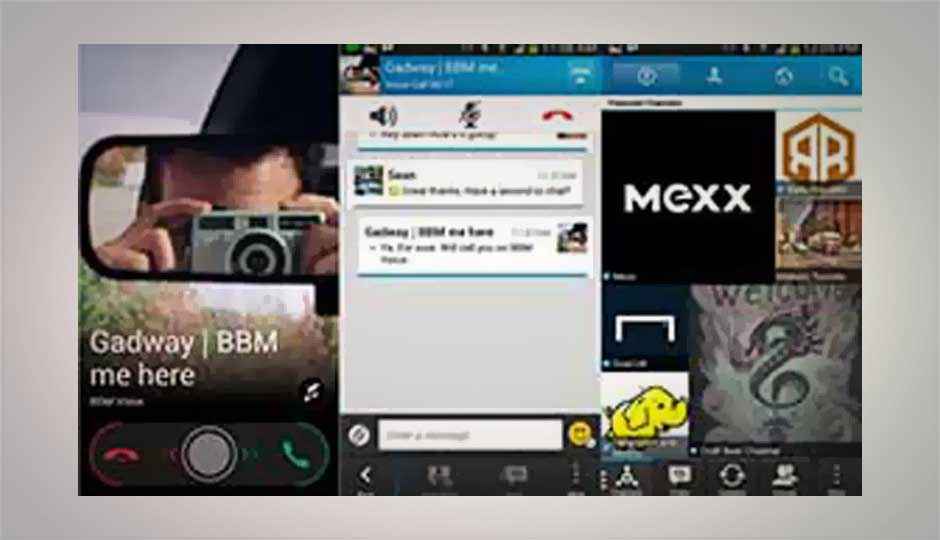 A new update of Blackberry Messenger will introduce voice calls for Android and iOS.
BBM, which has over 100 million users across various OS platforms had launched BBM voice for BB10 users last year. BlackBerry is now planning to launch the feature across Android, iPhone and for BlackBerry OS 5 upwards smartphones. BBM Voice will compete with popular messaging apps like Viber and Line that have gained a significant user base in India.
According to reports, BlackBerry is also planning to introduce a video calling facility for its users soon. The company is launching these new features in an effort to revive its market share in India. It's market share has dropped significantly from 5 percent in 2012 to 0.5 percent in 2013.
"BlackBerry will release an update to its popular BlackBerry Messenger for Android and iOS that will provide users with free voice calling facility. The update will also permit the users to surf, share content, geographical locations and create BBM channels," said Krishnadeep Baruah, the senior director of channel marketing in Asia Pacific for Blackberry.
These features were earlier available exclusively for BB10 users only.
BBM has made it clear that they will not be launching the service for Windows Phone any time soon. The company stated that however if the Windows Phone user base grows exponentially in the future, they might look into it. According to David Proulx, BlackBerry's Senior Director of BBM Business Development, "as other platforms emerge, whichever they may be, we will execute on those platforms as well."
Source: TOI