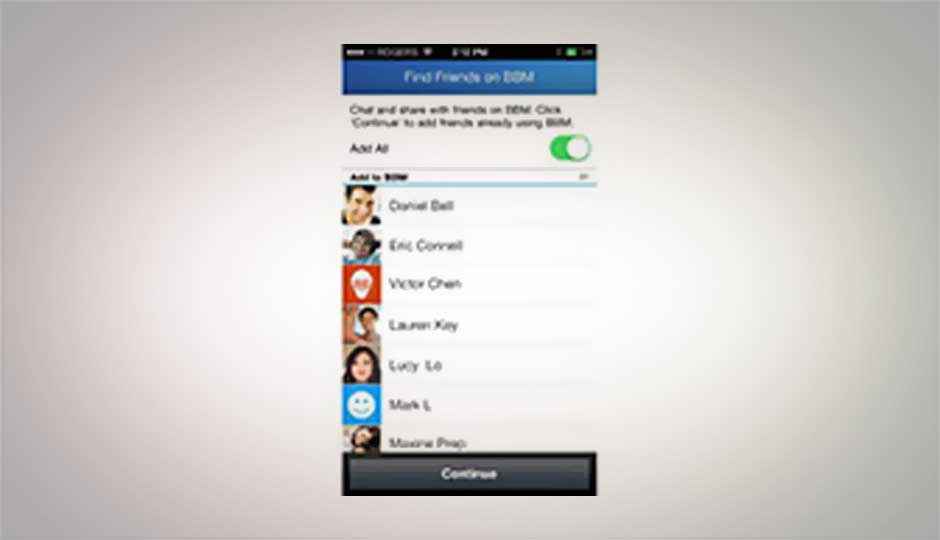 BlackBerry has rolled out an important update to its BlackBerry Messenger app for iOS and Android. The update brings a new Find Friends feature that does away with the need to share PINs.
You can spot the new addition you open BBM after updating it. Users can also find it under the "invites" tab menu, placed in the bottom left hand corner.
The Find Friends feature shows who in your contact list is on BBM, making it easier to connect with friends on the app. Earlier, users had to send PINs to connect on the BBM. You can also invite your friends to download the app via an email or SMS.
The update finally brings BBM at par with other popular instant messaging mobile apps such as WhatsApp. Also read: BBM for iPhone Review
"We know how important it is for you to connect with your closest friends, family and colleagues. With this update, we've made it easier to find and invite them quickly and easily. You're always in control of your contact lists. We're working hard to make sure BBM gives you the best experience possible, so stay tuned for more updates in the weeks and months ahead," says BlackBerry in a post.