Microsoft's idea of unifying interfaces across various applications and devices has been well known for quite some time now, and points where due, they are consistently working to achieve that. The company has now released a major update for Skype for Android, bringing the UI very close to the one seen on the Windows Phone client. Interestingly, critical elements still remain, helping it retain the Android hints and usability elements. Skype for Android is now at version 4.0, and this update in a way commemorates 100 million downloads on Android.
"We've completely redesigned Skype for Android to be faster and easier – especially when you're trying to fire off a quick message. Everything is at your fingertips. As soon as you open the app, you'll notice the clean new look listing your recent conversations – just tap on one to catch up and reply. When you tap or swipe over to the Contacts or Favorites tabs, tapping on a person brings you right into a messaging window so you can start a conversation. And from there video calls, voice calls and everything else are just one tap away.", says Skype, in a blog post announcing the update.
Facebook has also updated the Windows Phone version of its social networking app, with its own idea of unifying the interface across versions. The company has given the WP version of Facebook an interface that is closer to the Android and iOS versions, than it ever was. The news feed remains as is, and the navigation and options slide out drawer is added to the left and the Chat list is added to the slide out drawer on the right. The under the hood improvements include better support for more display resolutions and tile sizes. This version can now be downloaded on Windows Phone 8 and the older Windows Phone 7.5 devices now.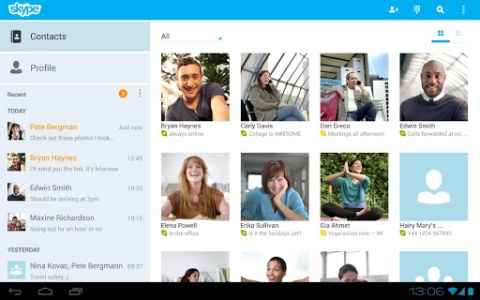 Download Skype (Android)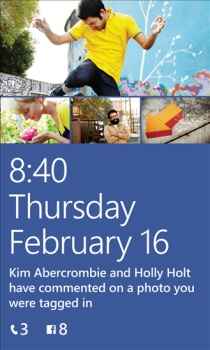 Download Facebook (Windows Phone)