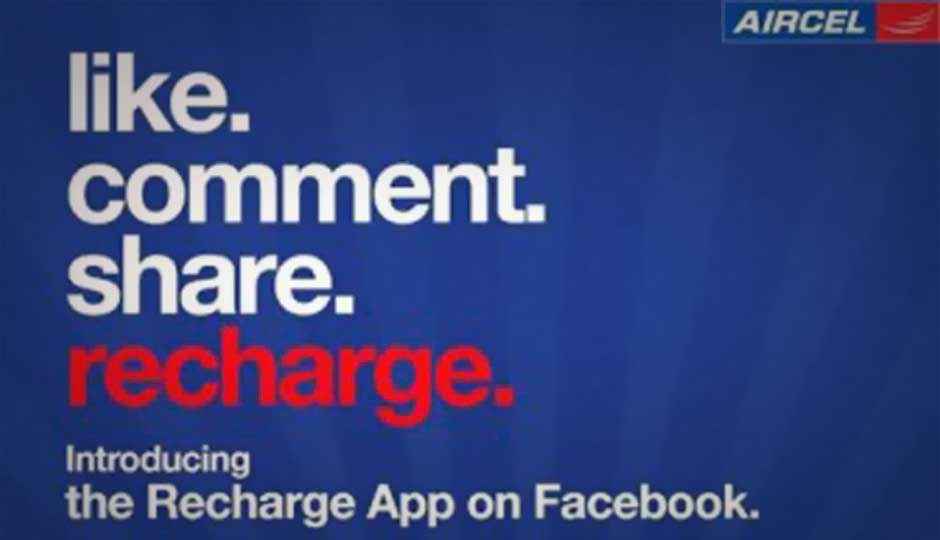 Aircel has launch an app on its official Facebook page that allows subscribers to recharge their numbers.
Aircel subscribers can recharge their accounts in four steps - Enter your Aircel prepaid number – choose the product and recharge amount – enter the credit/debit card details – and proceed to recharge.
The operator says the new app is aimed at youth who can recharge their numbers on-the-go and without having to leave Facebook. Aircel ensures safe and secure transactions for all recharge plans via the Facebook app.
Check out Aircel's Facebook Recharge app here.