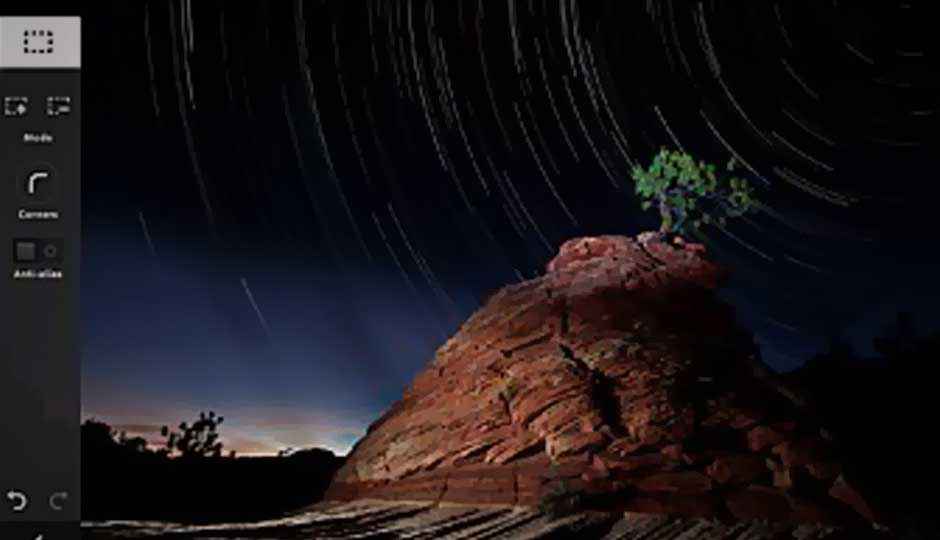 Adobe has launched its beloved Photoshop Touch app for the IPad 2. The app will only run on an iPad 2 and will require that your device be updated to iOS5. There is currently no support for the app on the first generation iPad. You can download the app today from the App store for $9.99. Adobe Photoshop Touch has been available on the Android Marketplace for a year now at the same price.
While the app doesn't possess all the features when compared to its desktop counterpart, Adobe Photoshop Touch does give users the ability to work with layers, use a variety of editing tools and a Scribble Selection Tool - that lets you scribble over portions of the image that you want to keep and then scribble on the portions that you would like to remove. Users can also touchup photos, create new layouts and paint over them.
The Photoshop Touch app lets you share your creations via Facebook and email, search from Google directly from within the app and even use the tablets camera to take images and use them in projects.
Adobe Photoshop Touch is the first of six touch optimized apps to hit the iPad. The other five are:
Adobe Collage: Adobe Collage is an app that lets you capture and refine concepts by combining inspirational images, drawings, text, and files from select Adobe Creative Suite components into modern, conceptual moodboards. Upload your files to Adobe Creative Cloud to refine later or share with others.
Adobe Debut: Adobe Debut is an app that lets you elegantly present select Adobe Creative Suite designs to clients and colleagues virtually anywhere with confidence and complete control.
Adobe Ideas: Adobe Ideas an app for your favorite Adobe Creative Suite software. Design almost anywhere using vectors, layers, and color themes, and then easily access the results for finishing in Adobe Illustrator or Photoshop.
Adobe Kuler: The Adobe Kuler mobile app, an extension of the full Adobe Kuler service, enables you to generate color themes that can inspire any design project. Create, explore, download, and save color themes wherever you are inspired. Experiment with themes and discover inspiration in a vibrant online color community.
Adobe Proto: Adobe Proto, a new Adobe Touch App, lets you create interactive wireframes and prototypes of websites and mobile apps on your tablet. Communicate and share ideas with teams and clients using a touch-based interface.