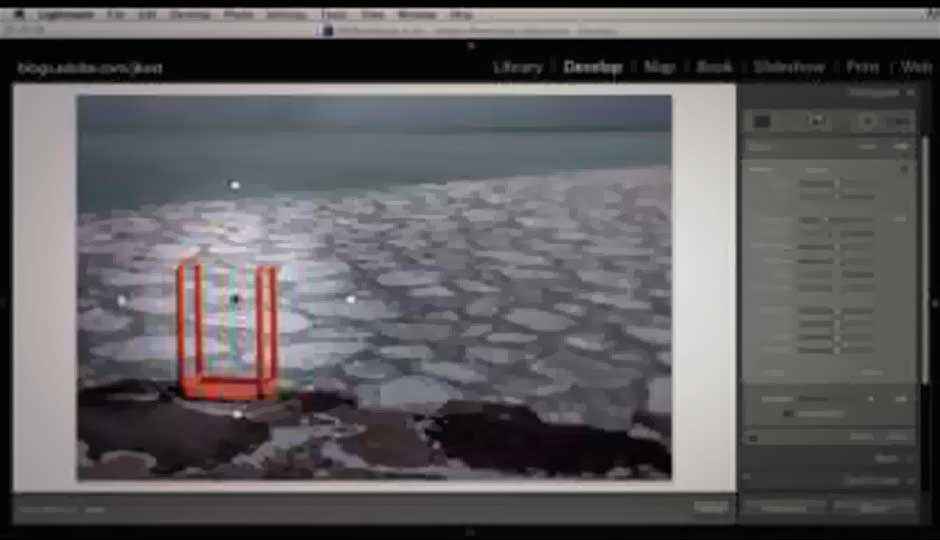 Adobe has just released the next version of the popular image editing and management suite, Lightroom 5.0 Beta. As the name suggests, the build is currently in beta and is the first of what possibly could be several beta cycle releases. The new version of Lightroom contains several new features that should make the final release of the software something to look forward to.
There are a total of four major new features that have been added to Lightroom and are bound to please a lot of the people that use the software. First we have the Advanced Healing Brush, which is an enhancement to the existing Spot Removal tool. The brush works similarly to the Patch tool in Photoshop and can be used to remove unwanted entities from an image. The tool is also very helpful in analysing and removing dust and scratches from images, a feature that should especially appeal to photographers who scan a lot of negatives. Here's a neat little video prepared by the Lightroom team at Adobe demoing the tool at work:
The second tool is called Upright, and is essentially an automated way to crop and straighten the horizon in one's images. The cool thing besides the automation process is that the tool doesn't just straighten, but also can correct perspective. If you watch the video that demos the feature, you will notice that the tool does a very good job at correcting the perspective and tilts automatically, but also maintains the perceptual sensibilities. Just watch the video to understand what we're talking about ok?
The third biggie in the Lightroom kitty of new features is the Radial Gradient tool and takes the place of the Adjustment tool. The Radial Gradient tool in Lightroom 5 now offers photographers more flexibility and control in how they guide a viewer's eye to emphasize the important parts of an image. Using this tool, photographers can create off-center vignette effects or multiple vignette areas in a single image. This local adjustment control lets photographers minimize distractions and focus a viewer's attention exactly where it should be. Video demonstration is below.
The last, but not the least, we have Smart Previews, which is bound to be a major attraction to those who use ultrabooks or laptops with limited storage and store their RAW image files on an external hard-drive. Smart Previews lets photographers easily work with images without bringing their entire library with them. They just generate smaller, stand-in files called Smart Previews and leave the originals back at the studio. Photographers can make adjustments or metadata additions to Smart Previews and apply their changes to the fullsize originals later when they reconnect to the device holding the original files, all non-destructively, of course.
Besides these four new features, there are also a host of improvements such as improved Photo Book Creation, configurable grid overlays, PNG file support, Aspect slider added to the Manual tab in the Lens Correction panel and many more.
Lightroom 5 Beta can be downloaded from here, although you will need to sign-in with your Adobe ID. A few things to put your mind to ease; Lightroom 5 Beta WILL NOT update your Lightroom 4 catalog and neither will it overwrite your existing installation of any final build of Lightroom. Lightroom 5 Beta will create its own separate catalog file and function as a completely separate entity, which is essentially Adobe's way of making sure we don't end up screwing our database files over with one wrong click. So stop worrying and install Lightroom 5 Beta and play around with the new features it has to offer.