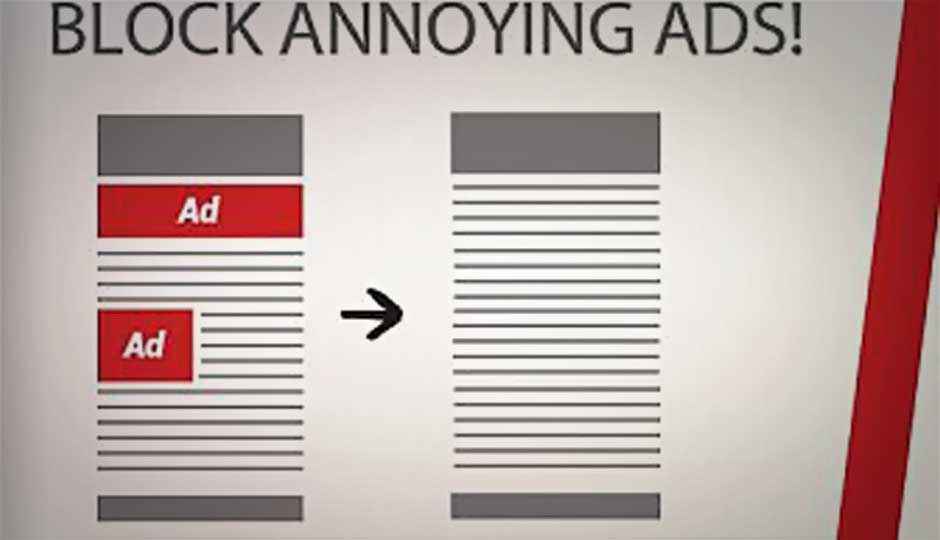 Popular ad blocking service 'Adblock Plus', which has been widely successful on desktop browsers, is now available for Android smartphones. The app brings with it the same functionality as its desktop counterpart.
The app is available free on the Google Play store and is a 1.8MB download. Adblock Plus blocks all annoying ads on your Android device. No root required! It blocks all online advertising when browsing, and when using apps like Angry Birds. Adblock Plus blocks mobile ads, video advertising, banners, push notifications, display advertising, HTML5 advertising, and much more. The app will work on Android 2.1 and up.
Adblock Plus might have limited functionality, depending on the Android version on your device and whether your device has been rooted.
On rooted devices the app blocks ads over Wi-Fi and 3G. Non-rooted with Android 3.1 or later, the app blocks ads over Wi-Fi. Non-rooted with Android 3.0 or earlier requires some manual configuration. Set the proxy host to localhost and port to the number displayed by Adblock Plus should solve the problem.
One thing that must be noted is that Android does not allow ads to be blocked on SSL encrypted websites.
Adblock Plus for Android is available on the Google Play store here. If your Android device doesn't have access to the Google Play store, you can download it directly from Adblock here. AdBlock Plus is also available for Firefox, Chrome and Opera Web browsers.