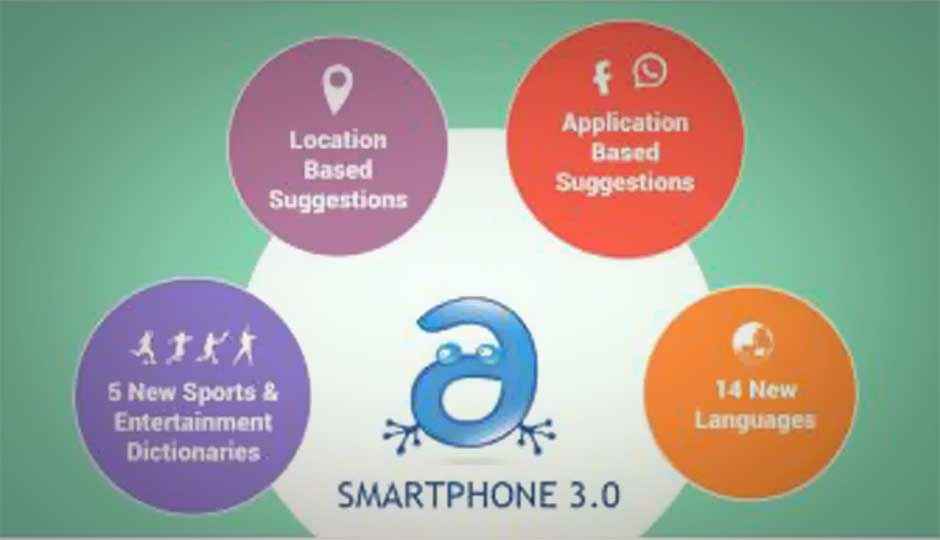 KeyPoint Technologies has announced v3.0 (Beta) of its customisable keyboard Adaptxt. The new version features a smart AI that detects your current location to suggest relevant street names, landmarks etc to show word suggestions.
Another notable feature in the new version is that it can detect your current application usage and offers relevant suggestions based on your app interaction. According to KeyPoint, this feature understands whether you are interacting in a casual IM/ Social Messenger or Work E-mail and suggests word predictions based on your typing style in the current app.
The new version features 14 new languages and 5 new specialized dictionaries. Moreover, the kyeboard has now more improved word prediction, greater learning capability from user context, new themes, features and enhancements along with critical bug fixes.
"With the Adaptxt 3.0 update we intend to redefine prediction to the extent that it understands your writing style and context better, thus predicting nearly everything that you think and write. With the biggest ever language & dictionary bank, location and app based word suggestions and a host of enhancements, we seek to change the way the industry thinks about predictive text input. Adaptxt v3.0 is packed with new features which are added based on our users' feedback that will help us in consolidating our leading position as the Android keyboard with the most intuitive keyboard input experience ever," says Sumit Goswami, CEO, KeyPoint Technologies in a release.