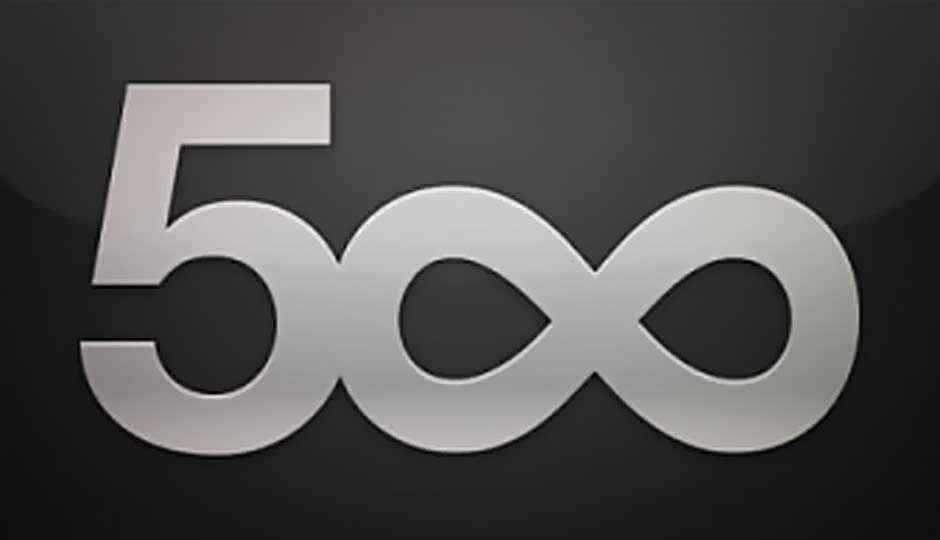 A year ago, 500px launched its iPad app, as a still relatively unknown entity. Today the website has become the symbol of excellence in photographic work and has raised the bar higher with the launch of its new iPhone and iPad app.
500px is a community for photography lovers, much like Flickr. However, 500px stands apart from other photo-sharing sites in not only its elegant, minimalist website design, but also in the way they deliver content. 500px has become the place to go to if you're looking for good work to inspire you, amazing work to tone down your arrogance or just a place where you can go and connect with fellow photographers, who are excellent at what they do.
| | |
| --- | --- |
| | |
Taking things a step further, the good people of 500px have launched version 2.0 of their app, which is a new design in of itself. The app is free to download from the App Store. The app's design follows the same principles as that of the website, that is, to display photographic work. "Our iPhone app is focused on great photography and, with minimal UI, is distraction-free," says Adam Shutsa, lead designer at 500px. "We display the largest photos possible for the device with an outstanding design that fills the screen and showcases our community's incredible photos."
The app also brings with it the ability to view photos, rate them and check out their EXIF data. You can even access photographer profiles and comments and Flow, the most popular feature of the website has also been integrated into the app.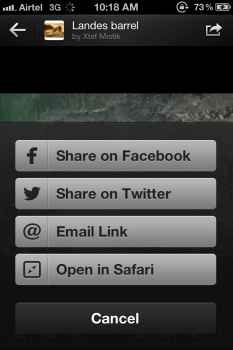 It is essential to keep in mind that while one can sign into the app using their 500px, Facebook or Twitter IDs, uploading of photos from a mobile device is still not possible. For that, you will have to get onto a computer. The 500px app brings to the iPhone and iPad the excellent experience of viewing and interacting with the works of the professional photographers' community and is a must have app for anyone who's into the art-form.