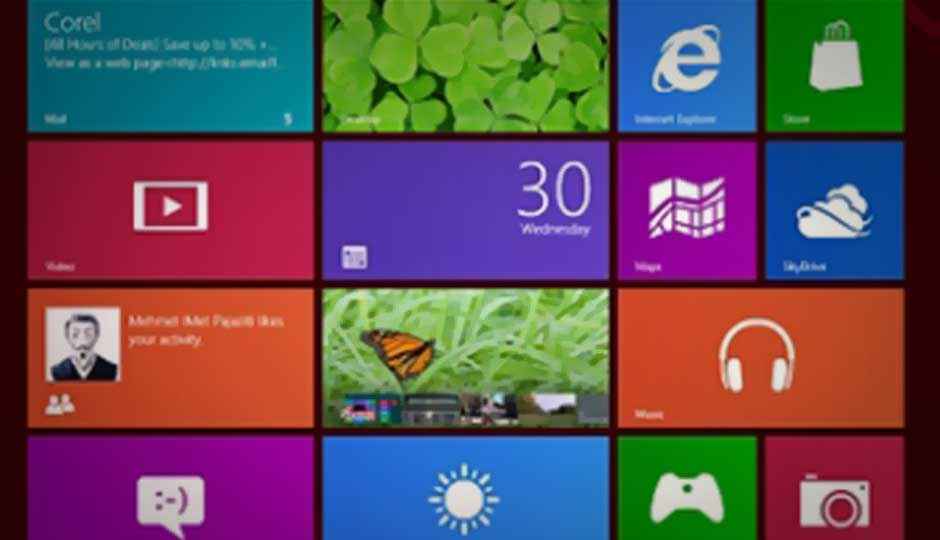 Windows 8 is only out in a Release Preview so far, but there are already a ton of new Metro-style apps built just for it—all free. Here's our pick of the crop.
One of the first things Microsoft did when drawing up plans for Windows 8, its hybrid tablet/desktop operating system, was to include an app store that mirrored Apple's wildly successful iTunes App Store. The Windows Store is where Windows 8 users can get the "Metro-style" apps—full screen, highly touch input friendly apps that use a consistent, intuitive interface. Microsoft even detailed terms for the developers were more generous than Apple's.
Windows 8 will run all existing Windows apps in its Desktop, in addition to the new Metro-style apps we're including below, so the whole universe of Windows apps isn't represented here by a long shot. For complex pro-level apps like Adobe Photoshop, you're still going to want to run apps in the Desktop.
All the apps in the Windows Store right now are free, since the OS is in the testing phase. Once developers can start charging for their work, we'll certainly see a lot more powerful choices. As with the offerings in the Mac App Store, any app you buy in the Windows store can be installed on up to 5 other computers, and the apps are consistently updated through the Windows Store.
The OS will come with standard Metro apps created by Microsoft for everyday necessities—Mail, Calendar, People (for social networking), Messaging, Photos, SkyDrive, Reader, Music, and Video—but both small and well-known software publishers alike have already released Windows 8 Metro apps, including Autodesk, Cyberlink, and several major news publishers.
One of the most exciting things for a software review has to be checking out a new operating system, and maybe even more importantly all the new-style apps that come with it. Keep in mind that all these free apps are in early stages, so you shouldn't expect full or even flawless functionality. But many of them show a lot of promise. For a taste of what you can get from some of the better early Windows 8 apps, click through these slides.

Cut the Rope
Publisher: Zepto Labs
One of the more addictive mobile games around comes to Windows 8, Zepto Labs' Cut the Rope shares some of Angry Birds' use of physics in the form of gravity simulation to test your sense of geometry, spacial relations, and logic. As the name suggests, the main action of the game is cutting ropes, but in such a way that a candy lands into the mouth of a hungry little green monster, Om Nom, and hits some gold stars on the way. At times, your candy will be assisted by a bubble, to help you nab stars above, but watch out for those spikes. In all, you may even find Cut the Rope more fun, clever, and addictive than Rovi's pig-smashing success.
---
YouCam
Publisher: CyberLink
From the maker of PCMag.com's Editors' Choice-winning PowerDirector video editing software, YouCam for Windows 8 (beta) is a capable video and photo capture and edit app. Once you allow this app access to your webcam and microphone, you've started on the road to YouTube mania! You can shoot stills, too, and apply TrueTheater lighting to correct over and underexposed images. But that's just the start: You can also apply noise reduction, video stabilization, and custom exposure settings. The app can turn your PC into mirror with zoom and auto face tracking. It can also trim video, and upload directly to Facebook, YouTube, or Flickr. YouCam is a good example of an app that uses a by-the-book Metro design, with still offering sophisticated media capabilities.
---
Fresh Paint
Publisher: Microsoft Corp.
I'm the furthest thing from an accomplished painter, but even for me this drawing app offers a fun, clear, simple interface for dabbling in art. Its realistic brushes, pencils, spraycans, and most importantly, erasers aren't a surprise. Use its color picker to get just the shade you're looking for and see it previewed in splashy wet paint on a test strip with your choice of brush. You can even pick a surface type from a choice of six canvas and paper types. There's no clipart or text entry yet, but you can open an existing image and draw on top of that. For a similar app with a different take, check out Autodesk's more minimalist SketchBook Express, which also can produce realistic pencil, brush, and spray-paint visuals.
---
Quick Note
Publisher: Diigo
If ever an app lived up to its name, Quick Note does. On an attractive simulated wood-grain background, you add legal-pad-style notes. You can pin individual notes to the Windows Metro Start screen, and edit them later. You don't get EverNote's tagging and syncing, but that company's Windows 8 app isn't very useful, since it doesn't let you re-edit notes. A semantic zoom option lets you see just all the notes for a particular day, and a recycle bin does what Windows'
---
Fitball
Publisher: GPS Tuner Kit
Though health and fitness-related, this may be the coolest Windows 8 Preview app yet. It uses your webcam in a sort of augmented reality setup in which you hit balls on the screen. It's almost like having a Kinect without having to buy it: The camera tracks your motion, and a "heat map" style image of you shows up on your screen as you swat at the on-screen balls. Not only will this impress you with the technology used, but may even help shed away some extra pounds.
---
Grantophone
Publisher: Grant Kot
Grantophone is a pretty impressive piece of music software: It's extremely simple to use, yet powerful in its ability to let you craft tones. You play on a nonstandard 4-octave keyboard of bars, starting with a choice of four waveforms. These you can modify almost infinitely by changing the strength of individual overtones, cutoff, resonance, vibrato, detune, noise, and reverb. The only pity is that the app doesn't offer a way to record your creations, though you can play over music that's already playing on your PC, for a "jam" experience. If you're looking for a more prefab music making app, check out Music Maker Jam.
---
Slacker Radio
Publisher: Slacker Inc.
Free music all day in every genre conceivable—what's not to love? With all that and ESPN radio to boot, Slacker Radio is a Windows 8 must. That's not even considering all the events and tributes, comedy, and children's listening Slacker also offers. The well-designed Metro interface makes it easy to find, pause, "heart," and skip tracks. Slacker lives in the sidebar partial screen view while you concentrate on another app. I found the app sluggish on occasion, but that can be chalked down to an overtaxed Internet connection. Slacker's choice of genre-based stations keeps to music you like but doesn't present an endless string of identical sounding songs with the same tempos the way Pandora does.
---
TuneIn Radio
Publisher: TuneIn
This is the Internet radio app of choice no matter what your platform—iOS, Android, and now Windows 8 Metro. You can browse pretty much the planet's entire wealth of online sound, including local and international radio stations, news, sports, talk, and Web only choices like podcasts and Soma.fm. It's all neatly categorized and subcategorized (20 sub-choices under Music), and it's all searchable using the standard Window 8 search charm. You can "heart" a station or even pin it to the Metro start screen for always access.
---
USA Today
Publisher: USA Today
A standout among news apps is USA Today. It's beautifully designed, letting you scroll through the day's top stories as well as sections for money, sports, life, tech, and travel. All the while, you can see your local temperature and weather conditions in bug art at the top. For each section, you can view relevant photos and video clips. You can adjust font size for easier reading, and pin the photo and video sections to the Windows 8 Start screen—it would be nice if the same were true for the basic news sections. It's a readable, skimmable, and enjoyable presentation of the day's happenings. Another interesting if less polished option is Newsy, which offers multiple video sources for breaking, US, world, and entertainment news.
---
Cocktail Flow
Publisher: Distinction Ltd.
Teetotallers look away: We'll finish off with one for the road, a cocktail recipe app that demonstrates some of Windows 8's unique capabilities. You can start by picking a liquor type, color, type (exotic, classic, or shooter, for example). Once you tap or click into a cocktail, its ingredients float up in a slick animation, and the app displays preparation instructions and similar drinks. You can tell the app what's in your cupboard, keep a list of your favorites, and peruse guides and info on garnishes and barware. If you're more into solid food, the Cook Book recipe app from Bewise is similarly outstanding.