Last night, Stephen Elop took the stage to announce to the world the Nokia Lumia 1020, a Windows Phone 8 device with a camera like no other. Nokia had already established itself as the big dog of cellphone imaging with the 41 megapixel 808 PureView camera they had launched back in February of last year.

We've already known almost everything about the Lumia 1020, thanks to the number of leaks (and pretty major ones at that!) and the announcement yesterday proved that almost all of the leaks were spot-on. It has the 41 megapixel sensor, the 6-element Zeiss lens with OIS and an aperture of f/2.2. It also has 2 GB of RAM and 32GB of on-board storage, with no option for expansion. The phone also manages to maintain a rather slim profile, keeping its size just about the same as the Lumia 920, with only a very slight bulge towards the top to house the camera module, which happens to be the real highlight of the phone.

Nokia's managed to keep the size and weight of the phone at an impressively lower end of the spectrum. If one was to look at the PureView 808 and the Lumia 1020 side-by-side, you'd see the difference. But at the heart of this Windows Phone 8 powered device, is a testament of how engineering can overcome the impossible. We'd already done a breakdown of the Lumia 920's camera, so If you're wondering what it really is that Nokia has achieved with the Lumia 1020, let us take you through a guided tour.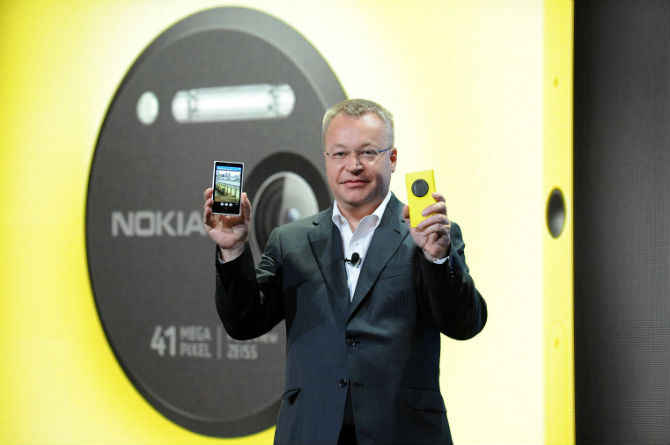 The Sensor
The lumia 1020Where to buy

24995

39990

62999 houses a large 1/1.5" sensor, which is comparatively just a touch smaller than the 1/1.2" silicon chip found in the PureView 808. That does mean that it has relatively smaller pixels (1.1 microns on the Lumia 1080 vs. 1.4 microns on the PureView 808), but what Nokia's done to better this new sensor is employ the BSI design. Since Nokia has established itself as the pinnacle in low-light performance, it was only a matter of time they went the BSI sensor route. The large sensor combined with the BackSide-Illuminated design will definitely help the lumia 1020Where to buy

24995

39990

62999 push the boundaries of low light performance.

The Optics

The lumia 1020Where to buy

24995

39990

62999 houses a lens made of 6 Zeiss floating elements. Most conventional camera phones use a single element inside their camera assemblies to cut costs, but the lumia 1020Where to buy

24995

39990

62999 reaches out to the best lens maker in the world to design something that would complement the quality of their large sensor. The lumia 1020Where to buy

24995

39990

62999's 6 element lens is made of 5 high performance plastic elements and one high precision glass element to a barrel that optimizes the way light falls on the sensor. The optical assembly also incorporates optical image stabilization, which we saw first in the Lumia 920. However, the OIS mechanism has also been developed further, with Nokia ditching the previous model in favour of one that now utilizes a barrel shift actuator (using ball bearings) that is designed specifically to move complex optical assemblies with high speed and precision.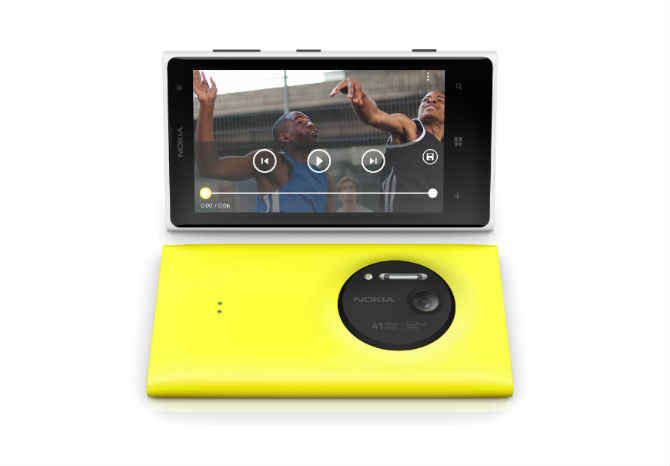 The Resolution Saga

The 41-megapixel sensor on the Lumia 1020 will give you a 5 megapixel image when you shoot using the stop camera app. However, the 5 megapixels you get aren't generated using only that many pixels. Nokia utilizes an oversampling method which allows every pixel to collect data from seven pixels around it, to generate the output of that one particular pixel. What that means is each pixel from the Lumia 1020 is delivering detail and clarity that you would normally get from a photosite comprised of 7 pixels. The image is captured using every single pixel on the sensor (effectively 41.3MP in 4:3 and 33.8MP in 16:9), and the pixels are extrapolated into a 5 megapixel image to yield detail like you've never seen before.

Mechanical Shutter: Another First

The nokia lumia 1020Where to buy

24995

39990

62999 does away with software based shutter-speeds and introduces a physical shutter into the camera assembly. We're not sure how Nokia managed to do that, since we always feared a delicate shutter system could take damage when the phone is man-handled. So why does a physical shutter matter? Well, for one, you can now have your exposure go between 4 seconds and 1/16000th of a second (yup. 1-sixteen-thousandth of a second, that's not a typo) for great low light shots or for shots that require stopping motion dead in its tracks.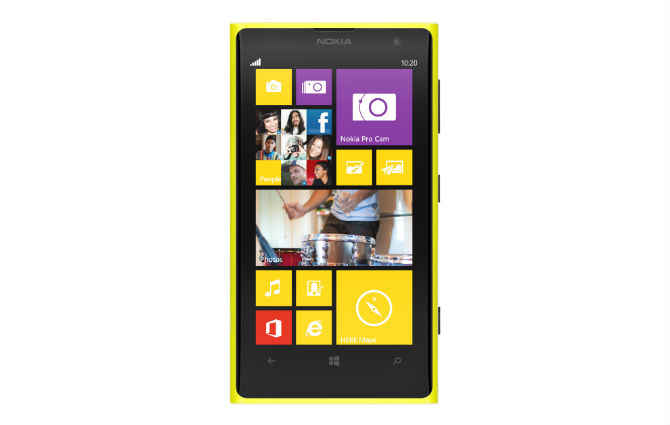 Xenon Flash: Big Flash, Small Size

Another innovation in the lumia 1020Where to buy

24995

39990

62999 is the Xenon Flash. This type of flash is extremely powerful, enough to light an 8-member group shot in practically no light, but also for stopping motion. Xenon flashes use a very high capacity capacitor to hold charge, which means any devices using a Xenon Flash will be bulky. Nokia circumvented this problem by developing flat, high capacity capacitors, that take up very little space, but hold all the charge your flash would need. Xenon flashes use this large amount of power to yield a LARGE difference between their t.01 and t.05 times, (t.01 time is when the flash intensity is at 50% of original and t.05 is 90% of its original power), meaning that the duration of the flash is much longer when compared to a conventional LED flash.

The Software: Nokia Pro Camera
We've heard that when it comes to tweaking and playing around with the primary camera interface, Microsoft isn't too willing of a partner. That makes sense as their philosophy is that the main windows phone 8Where to buy

14500 experience should be uniform across devices, and if they let one manufacturer tweak a core part of the OS, they're going to have to let everyone else do that too, and before you know it, WP8 has turned into Android, and not in a good way. The large sensor on the PureView 808, coupled up with the other technologies, just could not play well with the stock camera interface of WP7 (or WP8 at the time) and reaching a compromise, while developing the software-hardware bridge between the two companies' technologies took a lot of time.

The way has been worth it though, as the Nokia Pro Camera app is definitely going to make you drool, regardless of your qualifications as a photographer. The app puts every kind of control you may need right at your fingertips, in a very easy to use/understand user interface. The app offers the ability to set exposure compensation, shutter speeds, custom white balance, ISO and even manually set focus for all your images. By default, the app sets all values to default, but changing then seems to be a breeze.

The app also has a unique dual-capture mode, where it captures one full resolution image (41/38 megapixels) and one 5 megapixel image (oversampled). This serves a few purposes. Firstly, you can take the full resolution image and zoom into it at a later time to get a better frame. The lower resolution file is the one generated in case you want to share something on Facebook and Twitter instantly.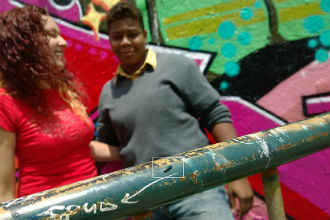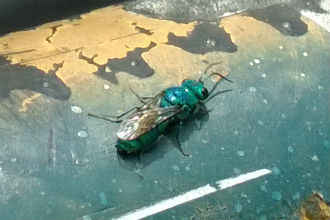 Image samples shot with the nokia lumia 1020Where to buy

24995

39990

62999. Images on the left are straight out of the camera, images on the right are 100% crops of areas marked in the white rectangle. Click on images to enlarge in new window.

A few Thoughts about the lumia 1020Where to buy

24995

39990

62999

The lumia 1020Where to buy

24995

39990

62999 is most definitely a very exciting phone. When we originally played with the PureView 808, we couldn't help but fantasize about that camera making its way to a Windows Phone device from the company, and today, that fantasy has come true. However, there is something we are a little concerned about. The lumia 1020Where to buy

24995

39990

62999 may have a mind-boggling camera, but the actual hardware on the phone is very standard. It has a dual-core 1.5 GHz Krait processor with the Adreno 225 GPU. That's the same processor and GPU in the Lumia 920, and we're not saying it's low-end, but what we had hoped for was a beefier spec sheet for a phone that has such an impressive (and processing hungry) camera. The lumia 1020Where to buy

24995

39990

62999 does come with an increased amount of RAM (2GB), but what we feel a little apprehensive about is the 32GB of on-board storage with no possibility to increase it using a memory card. The 41 megapixel images are bound to be gargantuan in size (for a cellphone camera image), so it would have been nice to have a slot for increasing storage space.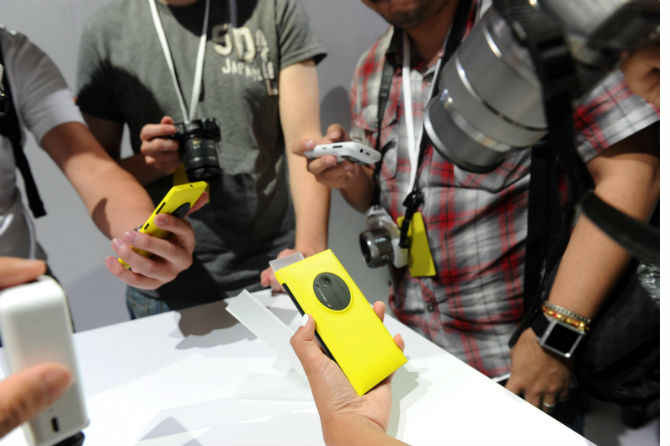 The lumia 1020Where to buy

24995

39990

62999 has, as of now, only received a release date for the AT&T network in the US, where it will hit shelves on July 26th for the "low" price of $299.99 on a two-year contract. That is a BIG price tag for a contract locked phone, but given Nokia's tradition, we're expecting that the company, along with its partner Microsoft, will be offering some heavy rebates to those who buy the phone. When the Lumia 920 was launched on the network, it had a $100 price tag (on contract), but following that, AT&T offered a $50 rebate and Nokia too offered a $50 rebate, making the phone effectively free. We hope that a similar approach would be taken up by the companies if they want the sale of the phone to reach staggering numbers at launch, and stay that way after.

The phone will not be releasing in India this quarter, meaning it could any time between the next quarter and eternity that Nokia India brings the phone to our sub-continent.

Here's an interview Engadget conducted with Stephen Elop about the lumia 1020Where to buy

24995

39990

62999 and the challenges faced by Nokia in developing the phone.