Moto G has all the ingredients of an excellent, affordable Android phone. We give you five clear benefits of Motorola's Moto G over other budget Android phones available in the Indian market.
moto gWhere to buy

8999 will redefine budget quality
Motorola has a long standing history of making good quality devices, the moto gWhere to buy

8999 is expected to be a very well built device in terms of use of materials, fit and finish and the overall feel. It will be a refreshing change among the usual crowd of average built devices which lack the quality and finish that you'd expect from a 15k device. The curved back design (similar to the Moto X) along with the rubberized matte finish body lends a touch of class and sophistication to the affordable Android phone market.
Sharp screen and compact dimensions
With a 720p, 4.5-inch screen, the moto gWhere to buy

8999 will offer a sharp screen with the same pixel density as the iPhone 5S and the iPad Mini Retina. The smaller screen also allows the Moto G to keep its overall dimensions in check. The combination of compact dimensions and a sharp screen will allow the Moto G to stand out from the crowd of bulky 5/5.5-inch Android phones in India, offering a quality device that is easy to carry and allows for a comfortable one handed operation.
Faster updates with better OS performance
Coming from the house of Google, moto gWhere to buy

8999 is almost sure to get all the latest Android OS updates for a minimum of 15 months. And, those updates will come to the Moto G a lot quicker (right after the Nexus range) compared to other budget Android devices. While the Moto G is currently shown running on Android JellyBean 4.3, Motorola has assured that the Moto G will get the latest Android KitKat update by January 2014.
Snapdragon 400 based Quad-core SOC
Motorola moto gWhere to buy

8999 runs on the Qualcomm MSM8926 SOC based on the SnapDragon 400 series, it is a fairly potent SOC with four A7 architecture based Krait cores running at 1.2 GHz. The SOC combined with 1GB RAM should be able to handle most tasks with ease. It should perform better than the Mediatek based quad-core SOCs, especially in gaming, when it has to process fewer pixels as compared to the processing required to feed 5-inch 1080p displays.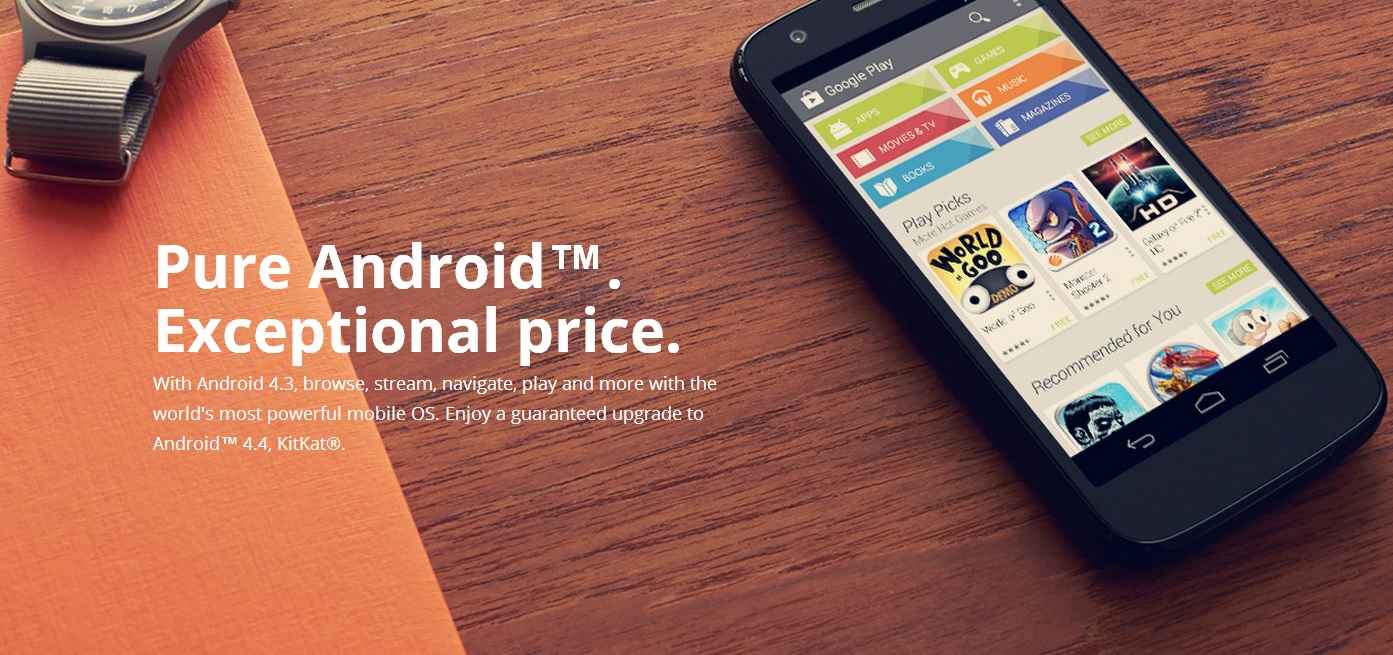 Customization with add-on accessories
With the announcement of moto gWhere to buy

8999, Motorola has also introduced an exciting range of accessories that will allow you to customize your device with high-quality shells and grips to protect the device while adding a personal touch to the device. Most comparable Android phones launched in the sub 15K price bracket hardly offer any kind of quality branded accessories, forcing users to opt for low-quality after-market accessories.
moto gWhere to buy

8999's 5MP 720p camera and lack of memory expansion, the only obvious chinks in the armor?
The modest 5MP camera with a maximum support for recording 720p videos is perhaps the only area of concern for the moto gWhere to buy

8999. While higher megapixels do not equate to better performance, by the time the Moto G goes mass market in India, it might face a hard time convincing buyers to choose its 5MP snapper over the standard army of 8 and 13MP Android smartphones in the same price range. Not being able to expand storage capacity is another downer with the Moto G, 50GB of free cloud storage is nice, but it does not negate the need for built-in storage expansion.
Nokia Lumia range vs. moto gWhere to buy

8999
Take Android out of the equation and suddenly the budget friendly moto gWhere to buy

8999 might not look as attractive. While it all depends on how much the Moto G finally costs in India, OS agnostic buyers hunting for a quality affordable smartphone will evaluate the Moto G against the entry level Nokia Lumia range. The expected update to the popular Nokia Lumia 5/6/720 series will compete head-on with the Moto G in terms of value and experience. Even the current budget champ, the Nokia Lumia 520, at a street price of Rs. 8,500 offers the best bang for the buck to anyone looking for an entry-level smartphone with quality support and smooth user experience. The Moto G should ideally target a similar status, aiming to be the king of budget Android smartphones in India, sporting a price tag that is just under Rs 12,000. Or, so we wish…