Microsoft Lumia 640 Dual SIM Price in India
We review the Microsoft Lumia 640. The phone has a lot to offer if you are a Windows phone loyalist otherwise it is just another Windows Phone.
Microsoft Lumia 640 Dual SIM Rating

61

100
Our Verdict
The Microsoft Lumia 640 is a decent attempt by the company, but it falters in the face of stiff competition from more affordable Android counterparts. An inferior hardware package combined with an underdeveloped app ecosystem make this phone just another option for the budget buyer. Maybe the upcoming Windows 10 update will bring some new life to the Lumia range but till then the Lumia 640 is only meant for Windows Phone loyalists.
PROS
Nice display
Good rear camera
Sturdy build
CONS
Windows lack good third party apps
Performance is average
Microsoft Lumia 640 Dual SIM: Detailed Review
Microsoft's Lumia series hasn't seen any major success but at least they are trying to compete, unlike Blackberry. Microsoft are now releasing new phones more often. The company is also trying to bank on its upcoming operating system, Windows 10, to lure in customers. The latest Lumia twins 640 and 640XL bring the same promise. While the Lumia 640XL did not live up to our expectations, will the Lumia 640 offer a better experience? Let's find out.
Typical Lumia build
Lumia phones have always offered good build quality as far back as I remember. The Microsoft Lumia 640XL was a well built phone and so is its smaller brother. Both phones share the same polycarbonate shell material making the phone sturdy for its price. The matte black one I reviewed is preferable to other glossy coloured backs the phone comes in. However, the phone does pick up fingerprints very easily and requires a wipe every now and then. Overall I am pleased by the design and build quality of the phone and hope to see similar or better build quality from other manufacturers of budget phones.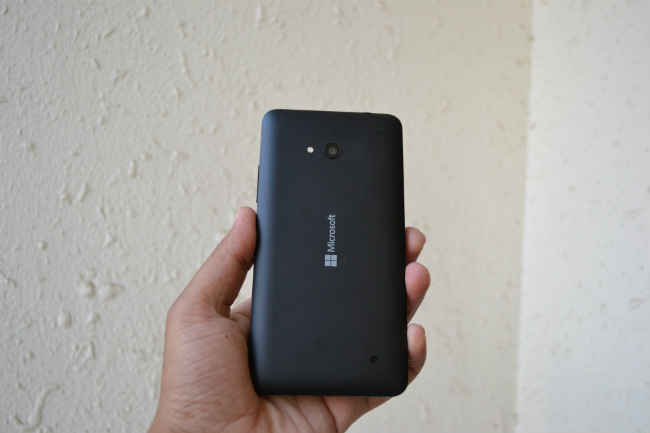 Display and UI
Like its build quality, the 5-inch IPS LCD doesn't disappoint. The clear black display really works, providing vivid and saturated colours across the panel. The screen has a resolution of 1280 x 720 pixels which takes the ppi count very near to the 300 mark (294 ppi). The display also gets Gorilla Glass 3 protection and is crisp enough for whatever content you want to view, wherever you want to view it but I still felt that it was slightly dimmer than expected.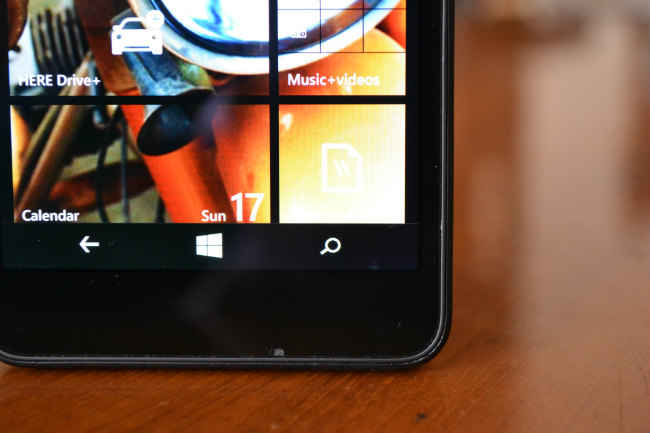 Coming to the UI, you won't be able to tell instantly which version of Windows it runs but that's how Windows is. However, the new 8.1 Denim update that the Lumia 640 runs has brought some good changes like the Glance screen which, in addition to showing a clock, adds support for notifications as well. The tile based UI still runs smooth as ever. I really appreciate how all Windows Phones across the price chart offer the same level of smoothness in the way their UI works. However, I will say it again that the lack of quality third party or even native apps still hurts the OS. Maybe the upcoming Windows 10 will have a solution for this problem.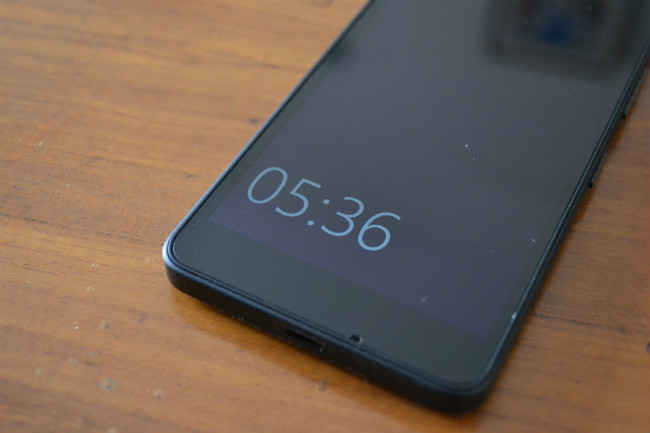 Performance
The Microsoft Lumia 640 is not a performer since it relies on an upgraded Qualcomm Snapdragon 400 SoC, which falls short on performance when compared to newer SoCs like the Snapdragon 615 or the 410, but is still enough to make the core UI and apps runs smoothly. Lumia phones, specifically in the budget segment, have never been about performance and setting benchmarks but neither can any Android counterpart offer such a smooth UI in the budget segment. In essence, the Lumia 640 will run all applications available in the Windows Store, albeit with slower load times.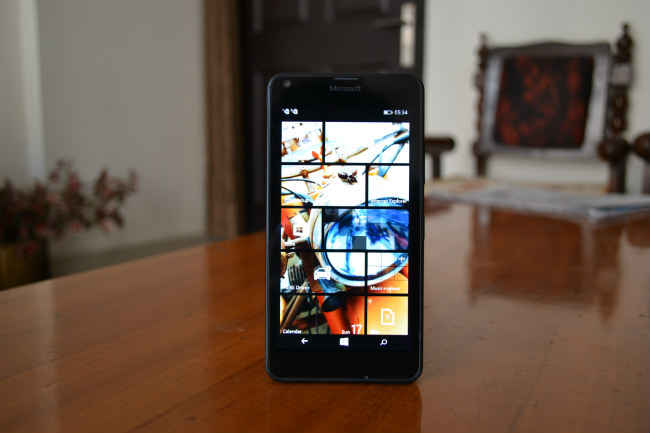 In-call quality and signal reception are just short of excellent. The audio quality is also good whether you plug in headphones or just play music via the back speaker.
Camera and Battery
The camera has been a sweet spot for Lumia phones in the past and the Lumia 640 is no different. Just like its sibling, the Lumia 640 XL, the Lumia 640 also boasts a good camera but instead of the 13MP sensor we saw on the 640XL, it's satisfied with an 8MP one. So, the pictures taken by the Lumia 640 are not as good as the Lumia 640XL but are good enough considering its price. Photos shot by the 640 show accurate colour reproduction and saturation. Dynamic range is also respectable which puts it very close to the 8MP camera we saw on the Xiaomi Redmi 2.
Microsoft Lumia 640
I found the 2500mAh battery pack on the Lumia 640 quite impressive because it easily lasted me a day of normal usage without any hiccups. That said I could have gotten more out of the battery if I would have turned the Glance screen off. In our video loop test the Lumia 640 recorded a 12% drop in an hour of screen on time at full brightness. This combined with my real world usage boils down to 7-8 hours of usage which is good enough.
Bottomline
The Lumia 640 is a decent attempt from Microsoft in the budget segment. It tries to put up a fight against the budget segment Android smartphones but loses out mostly because it can't offer the same performance as lower priced Android phones like the Yu Yureka and the Xiaomi Redmi 2. Microsoft's upcoming Windows 10 update could save the day when it comes out in due time and with the right features but till then, the Lumia 640 is only meant for Windows Phone lovers or first time smartphone buyers.
Microsoft Lumia 640 Dual SIM Price In India Starts From Rs. 8999
This phone is available in 8 GB storage variants. Microsoft Lumia 640 Dual SIM is available in N/A colours across various online stores in India.
Shop
Stock/Delivery time
Price
Link to Buy

All prices in the above table are in Indian Rupees.
The latest price of Microsoft Lumia 640 Dual SIM was obtained on 25-Feb-2017, 09:30:46
The Microsoft Lumia 640 Dual SIM is available in flipkart.
Buy Microsoft Lumia 640 Dual SIM online in India for the lowest price. You can also avail the options of Cash on Delivery (COD) and EMI on purchase of this product. Microsoft Lumia 640 Dual SIM is available in N/A across various online stores in India.
X