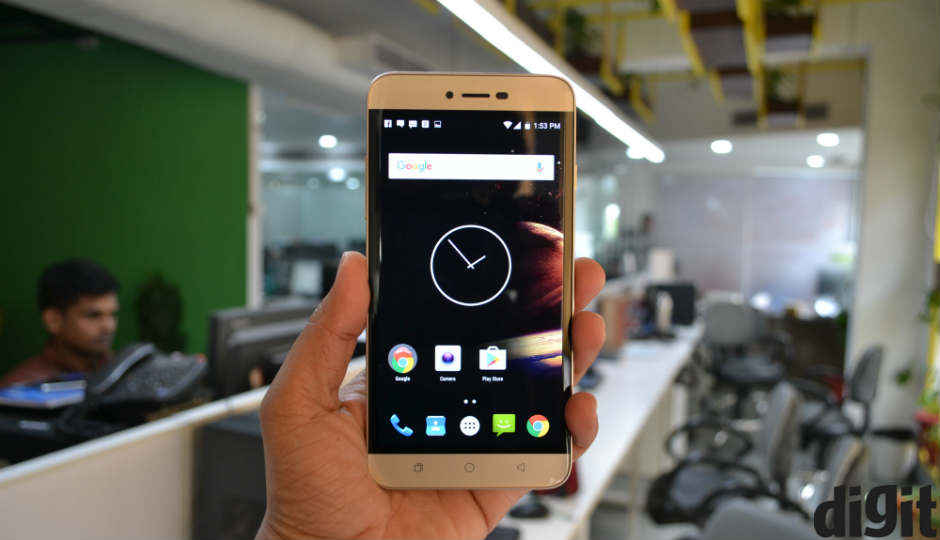 Coolpad Note 3S Price in India
The Coolpad Note 3s is trumped in almost all aspects by its competitors. While earlier iterations of this phone were good, there's work to be done this time.
Coolpad Note 3S Rating

64

100
Our Verdict
Earlier iterations of the this phone may have been good, but the Coolpad Note 3s leaves a lot of room for improvement. It is outperformed by competitors like the Redmi 3s Prime and Lenovo K6 Power, and doesn't make for a good buy.
PROS
Decent build
Decent display
CONS
Underpowered
Sub-par battery life
UI needs work
Coolpad Note 3S: Detailed Review
When Coolpad first launched the Note 3 back in 2015, we quite liked what the device offered. You got a fingerprint sensor, 3GB RAM, and a well built device at a very reasonable Rs. 8,999. A year later, the company launched two new variants of the phone called the Coolpad Note 3 Lite, and Note 3 Plus. Now, the company has launched yet another variant of the device, called the Note 3S, priced at Rs. 9,999. However, the sub-Rs. 10,000 market is not what it was two years ago, the Xiaomi Redmi 3S Prime and the Lenovo K6 Power offer a lot of value to buyers, and Coolpad has to up the ante if it wants to take on these two.
Design and Build
The Note 3S looks very different from the previous Note 3 branded devices. It is curvier than its predecessors and feels quite good in hand. It comes with 2.5D glass on the front, a plastic rear and a metal frame. At the top you get a 3.5mm audio jack and the Hybrid SIM slot, while the micro USB port is located at the bottom. The power button is located to the right, while the volume rocker is to the left. The device features non-backlit capacitive buttons.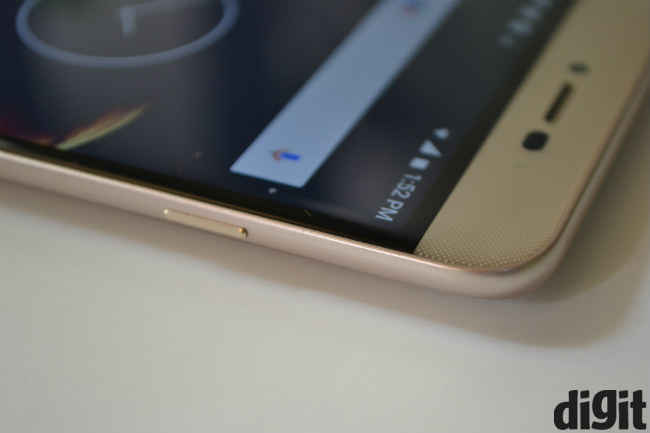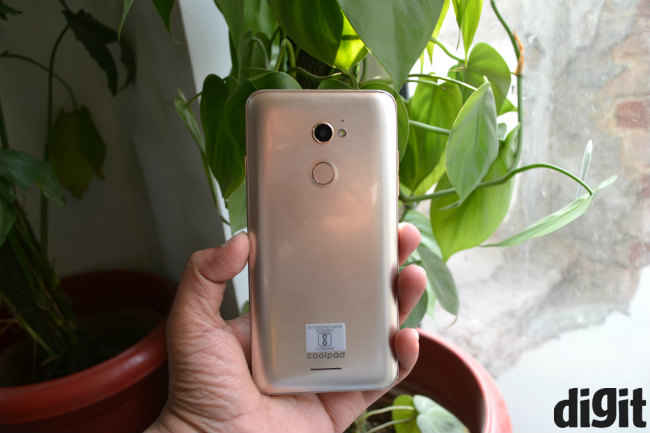 At the back, the 13MP camera has a slight bump, while the fingerprint sensor is slightly recessed into the clear plastic back. Instead of a traditional speaker grill, you get a single slit that is located at the bottom of the back.
The design makes for a nice change from the cookie cutter designs that we are seeing on the Redmi Note 3, K6 Note, Meizu M3S, and so forth. The bezels above and below the display also feature a dotted pattern, which adds to its uniqueness. The phone also feels pretty well built. That being said, the device doesn't look or feel as premium as its metal-bodied competitors.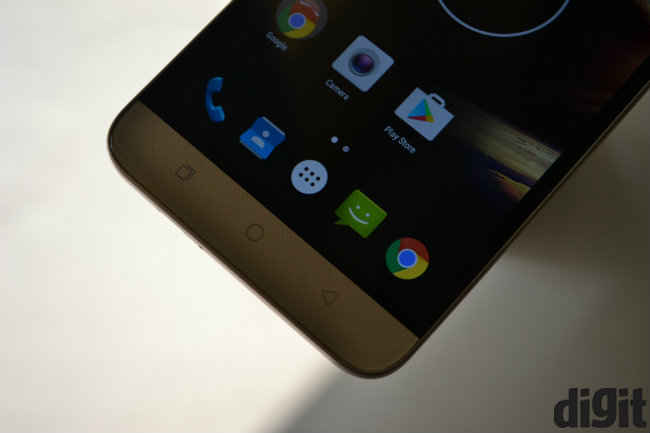 Display and UI
The Note 3S comes with a 5.5-inch 720p display, which is a bit surprising considering that the Coolpad Note 3 Plus offered a Full HD display. The screen is slightly warm with a slight colour shift when viewing from angles. Black levels are just about acceptable, but colours are still . It is also pretty bright with a luminance rating of 533 Lux.
There is a thick bezel that goes around the display, which doesn't look very nice. While, the device has pretty decent brightness, the screen is pretty glossy and reflective, making it hard to see in bright sunlight. It should also be noted that the Coolpad Note 3s doesn't register more than five touches at a time, but that should not be too much of an issue in everyday use. It just shows that Coolpad is using a lower grade display panel.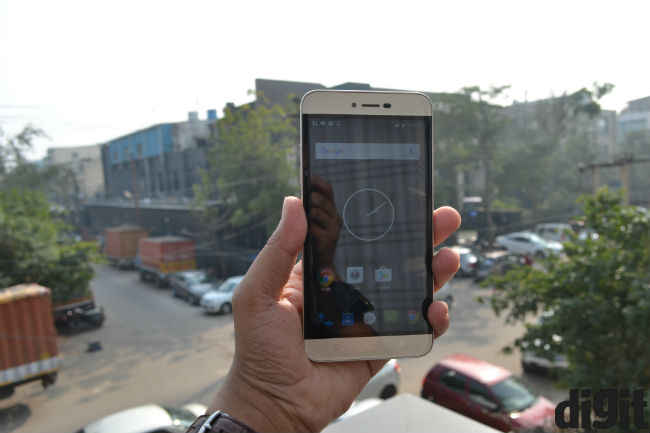 Coolpad has also introduced a more stock like version of its CoolUI. So you get an app drawer and very little bloatware. However, Coolpad may require more time to polish the new UI. For starters, there is no 'Clear All' button in the recent apps list, which can be irritating if, like me, you have a habit of clearing all the recent apps.
This wasn't all. About two days into using the phone, after an update to Cool UI I started getting a notification that stated, "Unfortunately, Google Play Store has stopped." It didn't allow me to use the Play Store and used also used to pop-up when I opened apps. The usually techniques of clearing cache, manually syncing accounts, or even reverting back to an older version of the Play Store didn't work. I tried wiping cache from the recovery settings, but that didn't solve the issue either. However, neither me, nor my colleagues could get the device to boot in recovery mode. The only way I could fix the problem, was via a factory reset.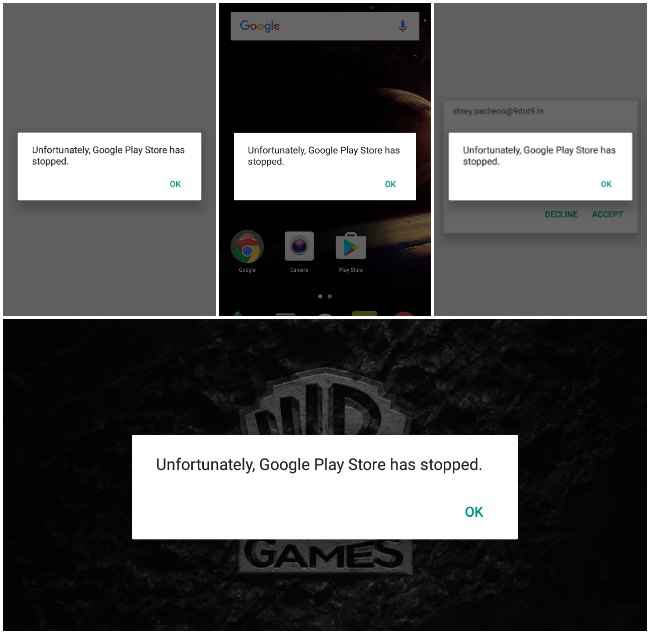 Performance
The Note 3S is powered by a 1.36GHz Qualcomm Snapdragon 415 octa-core processor with 3GB of RAM. There are very noticeable lags in Asphalt 8's menus, while loading times for heavy games is high as well. Gameplay remains satisfactory, at near 30fps frame rates for the most part. Framing issues are really slight. Not enough to really be an issue, but the phone is evidently slower than competitors for both regular usage, or gaming.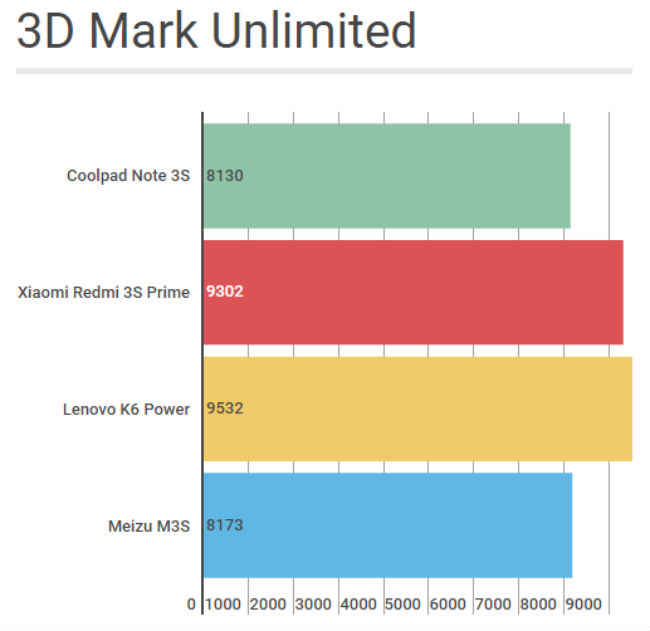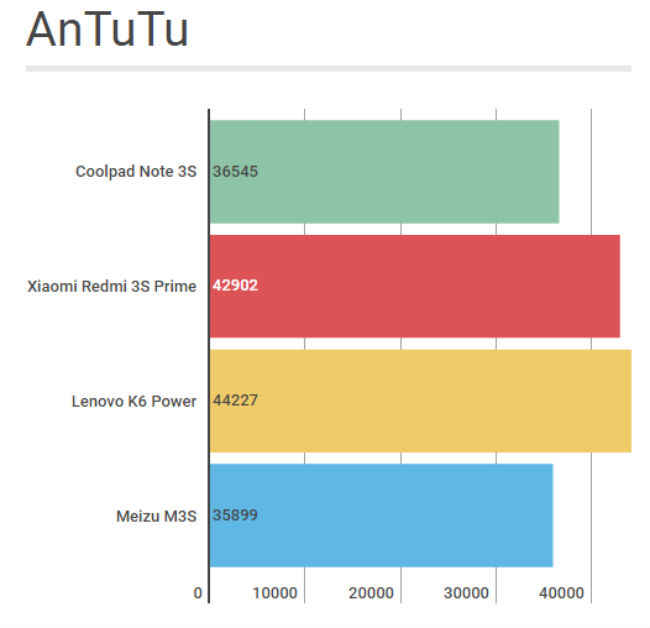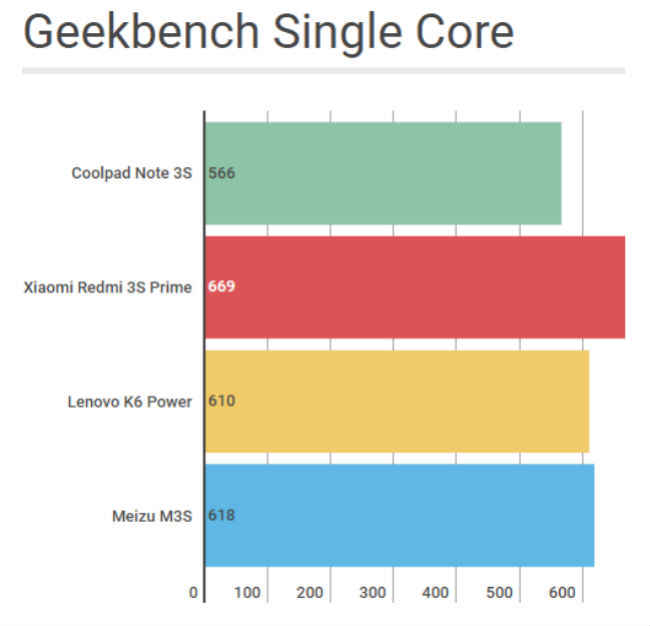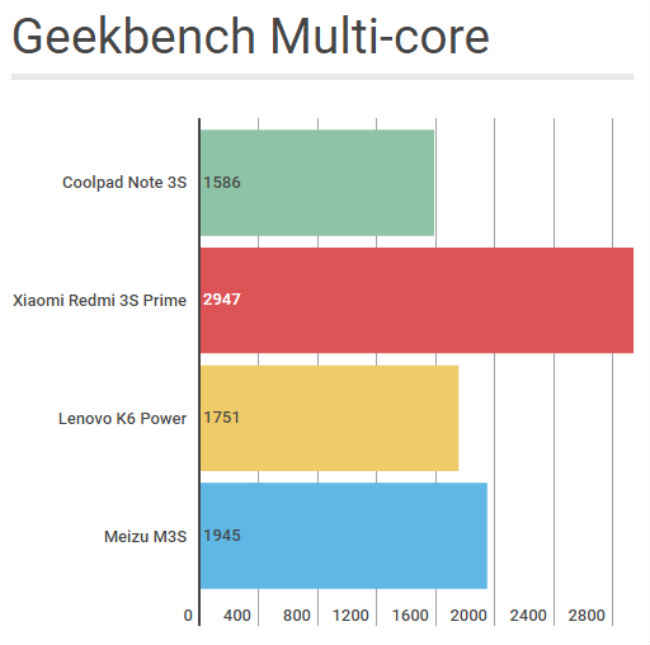 Another issue with the phone was with the accelerometer, which wasn't calibrated properly. We thought this was a limited to our unit only, but the Coolpad Mega 3, which is also being reviewed right now, had the same troubles. When playing games like Asphalt 8, my car veered towards the right of the screen. So, games like Traffic Rider and the aforementioned Asphalt 8 are almost impossible to play. We tried using calibrating apps, which made the issue worse. We then contacted Coolpad about this and the company suggested that we recalibrate the sensor by using a secret code (USSD Codes). After doing so, the games run fine. This may be a result of poor testing procedures for retail units. Further, while we had the option to contact the company, most regular users would take such an issue as a defect in their device.
Camera
The Coolpad Note 3S comes with a 13MP primary camera and images taken are pretty underwhelming. Photos are under saturated and subjects appear soft. There is also highlight clipping when there is strong sunlight falling on an object. Night time makes things worse and there is lots of noise on images, with colour morphing. Further, the app also seems sluggish when shooting in low light, making things tougher. Images taken by the 5MP front facing camera feature a lot of noise, but are just about fine for social media.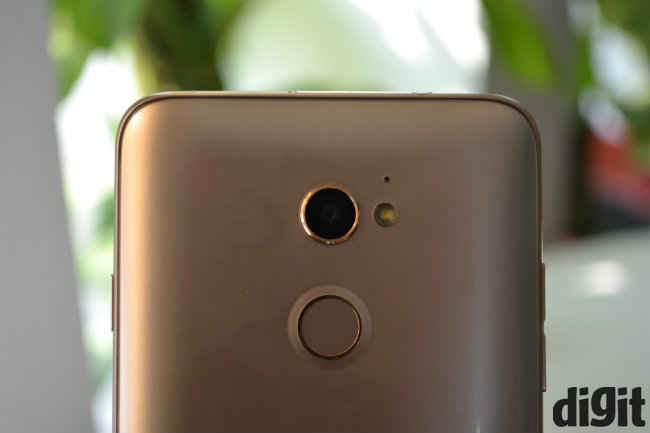 View post on imgur.com
Battery
The device comes with a 2500mAh battery, which is much smaller than what you find on the Redmi 3S Prime or the K6 Power. This shows in day-to-day usage. In about an hour and a half, which included about 20-25 minutes of gaming, while the rest was web browsing/social media, the battery dropped from 100% to 75% (100% brightness). You won't really get a full day's battery from the Note 3s, unless you're judicious with your usage. In our synthetic benchmark tests, the device got a score of 4 hours and 37 minutes.
Bottom Line
There is very little reason to recommend the Coolpad Note 3S. Besides offering a decent build and display, the device is trumped in almost all aspects by its main competitors, like the Redmi 3S Prime and the Lenovo K6 Power, which offer more for about the same price. Further, issues like the accelerometer calibration problem mentioned above, put us off a little more.