The Intel powered competition for the Samsung Galaxy Note II is on the way, with the Lenovo K900 leading the charge. Like last year when Lenovo announced the K800 smartphone series at CES, this time around, it is the K900Where to buy

25303 phablet.
"With the K900Where to buy

25303, our team has broken down the key functions of the smartphone and redesigned them from the ground up," said Liu Jun, president, Mobile Internet Digital Home, and senior vice president, Lenovo. "Rather than focus on specifications that look good on a datasheet, we've zeroed in on what consumers want and proved that for smartphone users, top performance doesn't require a thick profile. The K900 is a game-changer that looks as good as it performs."
"Intel is pleased to provide the processor that will power Lenovo's latest flagship, K900Where to buy

25303. This innovative smartphone exemplifies the close cooperation between Lenovo and Intel. We believe that consumers will appreciate Lenovo's cutting-edge design and the overall responsiveness provided by Intel's next generation processor." - Hermann Eul, General Manager, Mobile and Communications Group, Intel.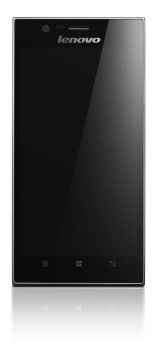 The K900Where to buy

25303 gets the power from the Intel Atom processor for smartphones, that Intel had talked about very recently, and is codenamed Clover Trail. While the exact processor specs have not been detailed, this is expected to be clocking at 2GHz. The phone will get 2GB of RAM.
However, the rest of the spec sheet does look rather exciting. The K900Where to buy

25303 comes with a 5.5-inch IPS display with a 1080p resolution and Gorilla Glass 2, a 13MP camera and 16GB internal storage.
A lot of effort seems to have been put into the build quality. The thickness of the K900Where to buy

25303 is 6.9mm and the chassis is a combination of stainless steel and polycarbonate, and will weigh 162 grams.
No pricing details yet, but India is in the list of the countries where the phone will be released. First up, the K900Where to buy

25303 will hit the Chinese market, with India, Russia, Philippines, Vietnam and Indonesia confirmed.