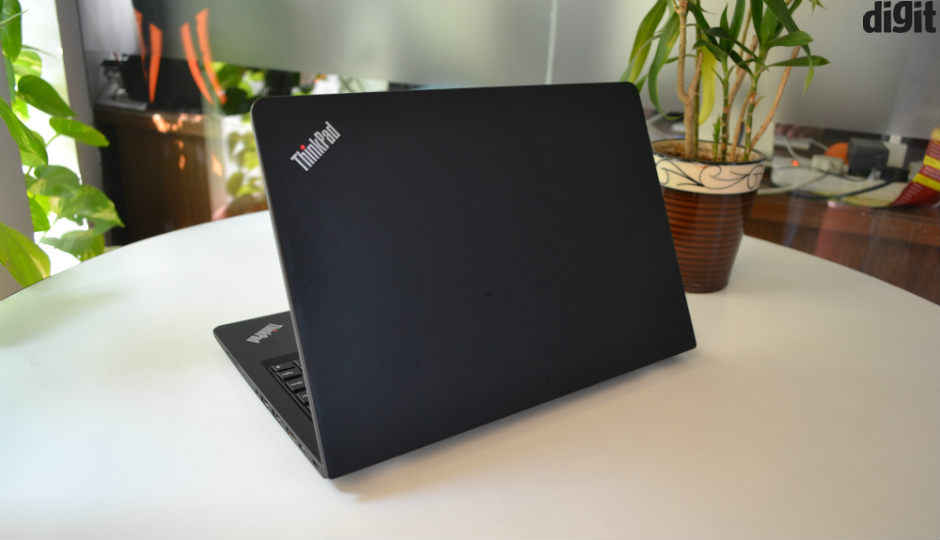 Lenovo Thinkpad 13 Price in India
The Thinkpad 13 laptop offers the best of both worlds, offering an affordable combination of a business laptop in a an everyday ultrabook.
Lenovo Thinkpad 13 Rating

73

100
Our Verdict
The Thinkpad 13 is a very practical laptop, which has been designed to be an everyday ultrabook and it serves this purpose well. However, it's for those who want the Thinkpad brand only. If not, the Asus Zenbook Flip offers better value for your money.
PROS
Signature Thinkpad keyboard
8 Hour battery life
Smart pricing
Well built
CONS
Display could have been better
Lenovo Thinkpad 13: Detailed Review
The Thinkpad line of laptops has been synonymous with business users, creative professionals and as enterprise laptops. However, currently the entire Thinkpad line is offered in larger 14-inch or 15.6-inch display options. So, in order to bring something even smaller Lenovo launched the Thinkpad 13 late last year.
As the name suggests, this is a 13-inch laptop and with prices starting at Rs. 52,000, a rather affordable Thinkpad. That said, it faces tough competition from other entry level ultrabooks, especially from Lenovo's own Ideapad 710s. So, what is the new Thinkpad 13 all about? Here is our full review.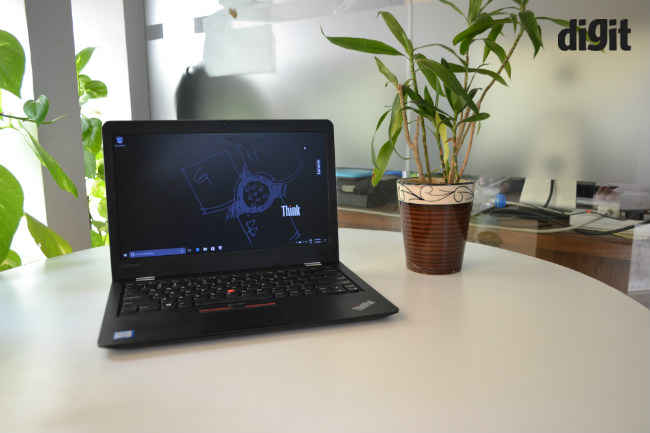 Specifications of our test machine
Display: 13.3-inch display, 1366 x 768p
CPU: Intel Core i5-6200U
RAM: 8GB
Storage: 180GB SSD
Battery: 42 watt-hour
Build and Design
The Thinkpad brand is generally known for its durability and robust design and the Thinkpad 13 doesn't disappoint. The machine is made out of metal and plastic, with the lid and the keyboard deck made of metal and plastic base. The quality of materials used is not as good as the Thinkpad X1 Carbon, but definitely good compared to other laptops available around the same price.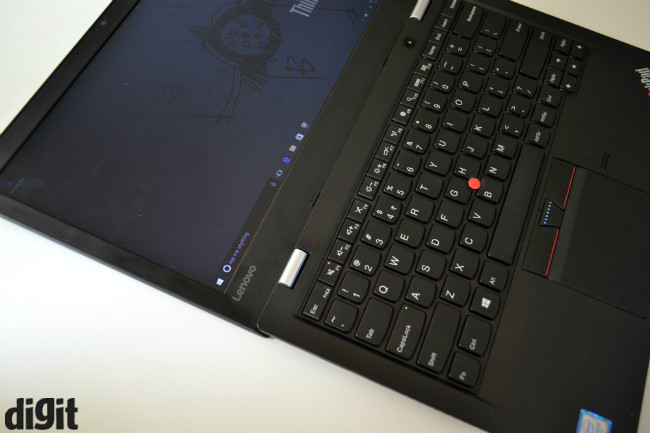 Further, the matte-ish finish does add a certain sophistication to its look and feel. However, the drawcard of the Thinkpad 13 or any Thinkpad notebook for that matter, remains the keyboard. It also features the signature red cursor nub and the addition of a fingerprint scanner gives the laptop a more premium look compared to its counterparts.
All things considered, the laptop still has some flex in the display, and the hinge that do 180 degree, but wobbles quite easily. Also, unlike some premium Thinkpads, the hinges on the Thinkpad 13 are made out of plastic, with a metal finish. The back can be opened with a Philips head screwdriver to add some extra RAM or storage and those are the only things you can upgrade. Over the course of our review, the base of the machine has come off at one spot, which is disappointing.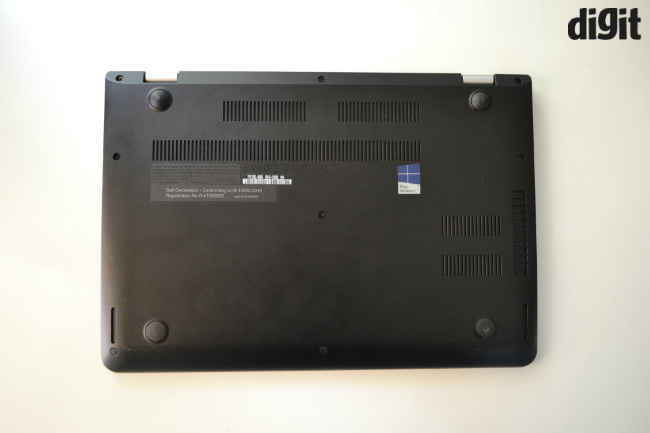 Ports
Being a 13-inch portable laptop means compromising on ports, but like Lenovo's Ideapad 710s, the small machine provides the important ones. On the left side there is Lenovo's OneLink+ port for docking and other accessories, plus a USB 3.0 port. On the right side, there are two USB 3.0 ports, 1 x HDMI, 1 x USB 3.0 Type-C port, a headphone-mic combo and a SD card slot. The USB port on the left side is an always-on charging port, which means you can use the laptop as a giant power backup in case you need to charge your phone or tablet. If you have compatible charger, the Thinkpad 13 can be charged via the USB Type-C port as well.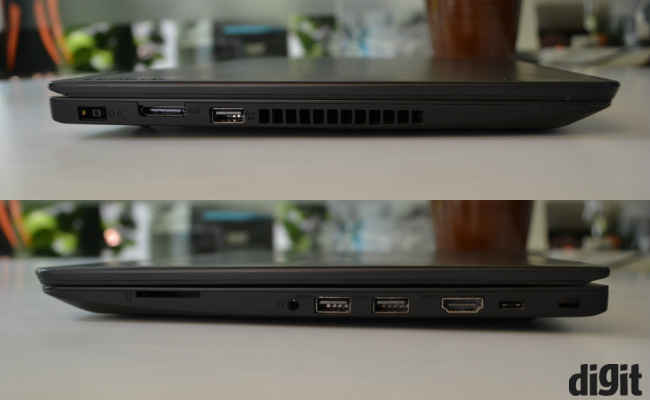 Display
Our Thinkpad 13 test unit features a 1366 x 768p matte TN panel (Twisted Nematic), which is not bad as far as general usage is concerned, but at an asking price of 60K+, we expected at least a 1080p panel. The decision to go with a TN panel is of course to make it more budget friendly, but that brings a compromise in viewing angles.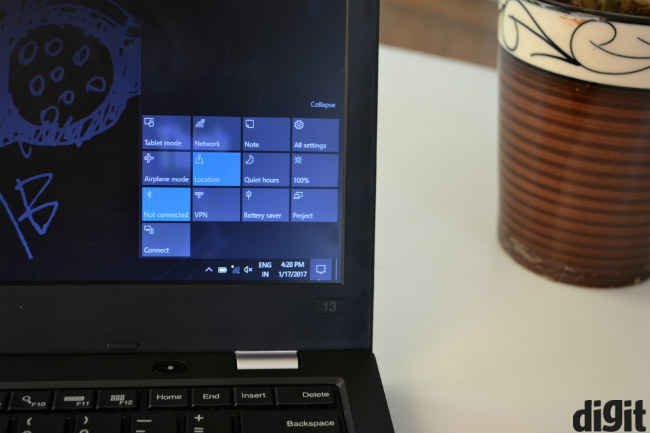 However, resolution aside, this is not a very likeable display. Colour saturation is just average and details don't show up well. The display itself is only visible to the person sitting right in front of it, as the viewing angles are not good. Further, under bright light or outdoors, the display is almost illegible, thanks to low brightness. The laptop is not ideal for watching movies, especially with darker scenes such as Dark Knight Rises, as there is some light bleeding around the edges. We recorded maximum luminescence of 236 lux at the centre, which is again sub-par.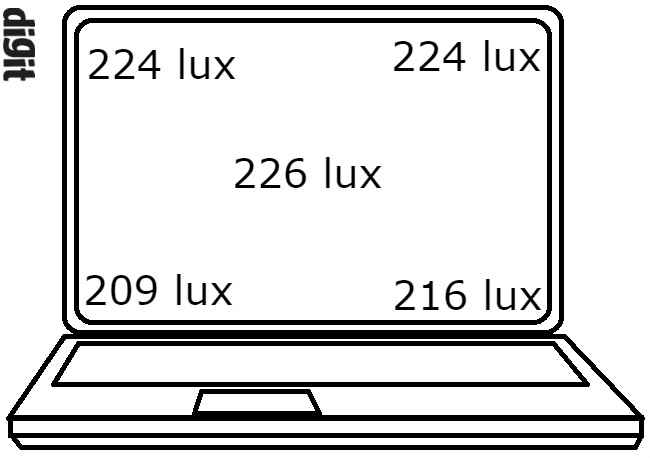 The Thinkpad 13 is also available with 1080p displays, which we assume would be better.
Keyboard and Touchpad
Below the display is the ever so familiar Thinkpad Keyboard, which is amongst the best you can have on a 13-inch laptop. The contoured keys offer 1.9mm key travel, which is very good (typical key travel should be between 1.5mm to 2mm). Once pressed, the keys make an audible sound and there is no wobble involved. The space bar and the two Shift keys seem to clatter a little, but you won't feel it when typing in flow. The keyboard is not backlit, which is not a dealbreaker, but we would have liked the addition.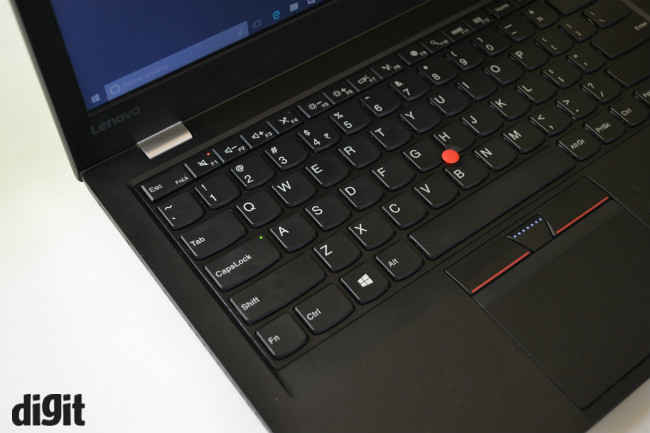 The red nub between the G and H keys is precise and easy to use, but if you are coming from a non-Thinkpad laptop you might take some time getting used to it. It's a Thinkpad legacy, though and many swear by it.
The touchpad is likeable and very user friendly. It is smooth, quite precise and the two left and right clicks are well pronounced and tactile. Right above the touchpad, in true Thinkpad tradition, the laptop features the three mouse buttons. These are quite useful when selecting something while typing or just in general and we often found ourselves using them instead of the one located on the touchpad.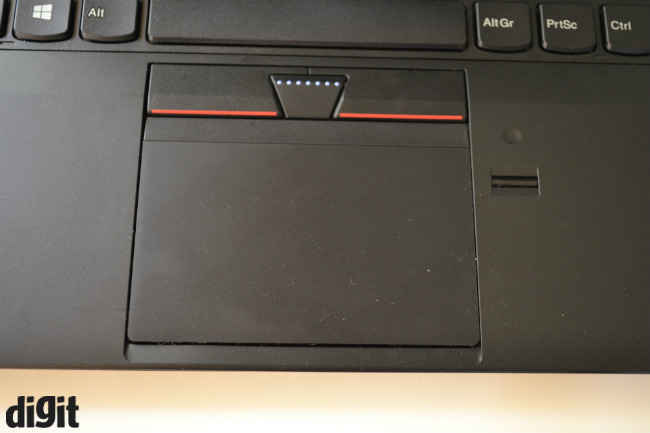 Performance
Our review unit is powered by a 6th generation Intel Core i5-6200U processor, which is one of the most used processors in the ultrabook category. The dual core 15W processor does a good job at handling all kinds of daily tasks. We actually ran two browsers with 5 tabs each, running multiple file copy tasks in the background and streaming YouTube at the same time, and all this did not tax the system enough to break it. We tried some less graphic intensive games, such as Dota 2 and CS:Go, which work fine as long as you play on low and medium settings. You can even push Dota 2 to max settings, but it suffers from some stutters and frame drops when you do so. That said, the Intel HD 520 GPU does a decent job reproducing 1080p videos on an external monitor.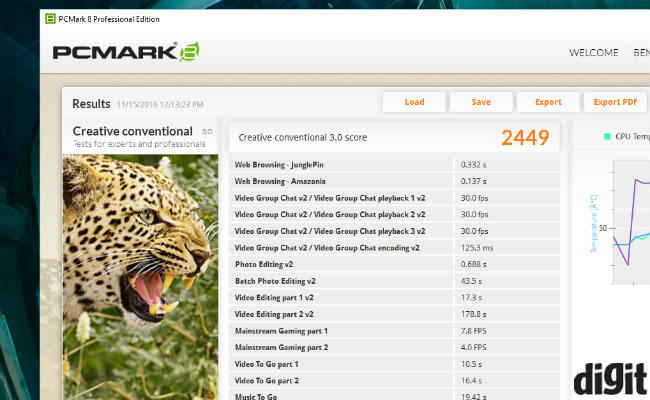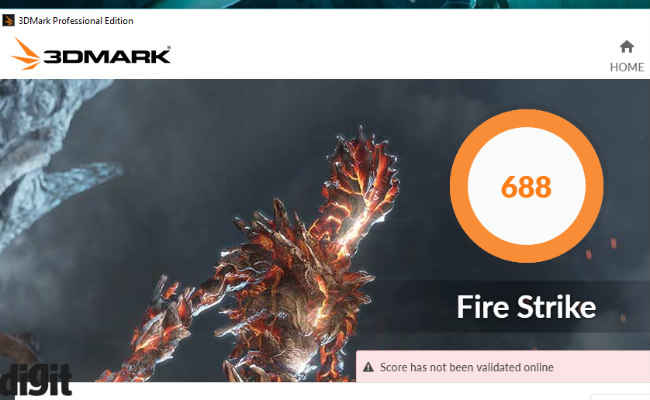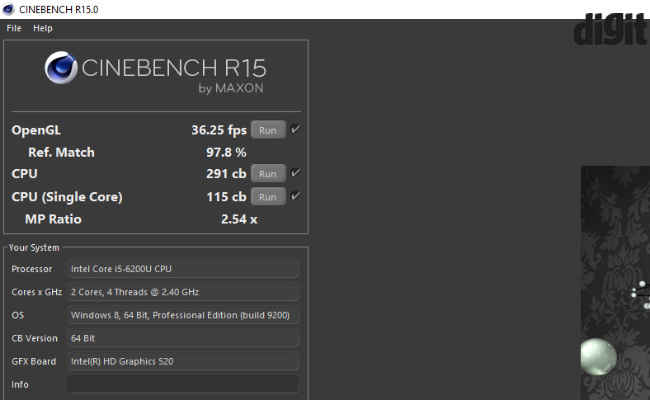 The audio performance is decent and the two bottom firing speakers are good enough job as far as personal entertainment is concerned. The overall sound quality is average and lacks bass, like most laptop speakers.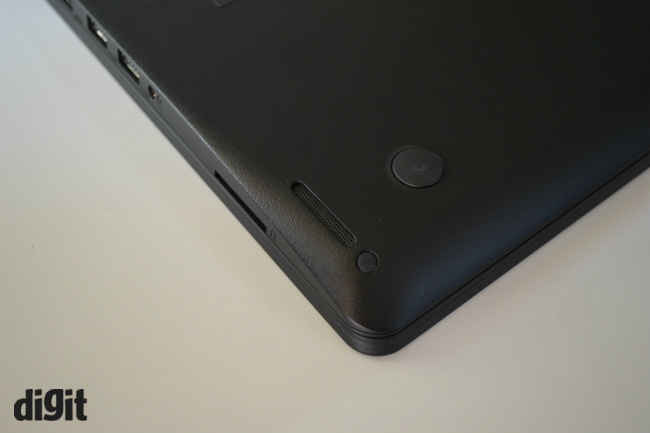 The heat emissions of the laptop are higher than the Lenovo Ideapad 710s. We recorded max core temperatures of 55 degree celsius with the system running a 20 loop, 3DMark Fire Strike stress test. We also recorded temperatures above the keyboard deck simultaneously via our handheld heat gun and they remained under 40 degrees during the entire test. This just goes to show how well insulated the machine is. Also during all this, the single exhaust fan remained active yet non-audible. The fan hits its maximum occasionally for two seconds and then turns down.
Battery
All things considered, the Thinkpad 13 does a good job as far as battery life is concerned. It manages about 6-8 hours of screen-on time at 75% brightness and takes about 2 hours to charge completely. The 3-cell 42 watt-hour battery puts this machine right beside the Lenovo Ideapad 710s and just falls short of the Dell XPS 13, which runs for an extra hour compared to the Thinkpad 13.
Bottomline
Overall, we think, the ThinkPad 13 is a very good ultrabook for its price and the addition of the Thinkpad keyboard and trackpad makes it a much better proposition. The Intel Core i5 processor can do more than just simple multitasking and the battery lasts a normal 8 hour work-day quite easily. However, the 1366 x 768p display on the laptop is sub-par and and we believe Lenovo could have done much better, given its price and the fact that there are better displays on competitors.
At the end of the day the Thinkpad 13 is meant for the customer who is looking for a Thinkpad only. If you are not, the Asus Zenbook Flip is a better choice for the price and the slightly higher priced Lenovo Idepad 710s remains our top pick for ultrabook buyers.