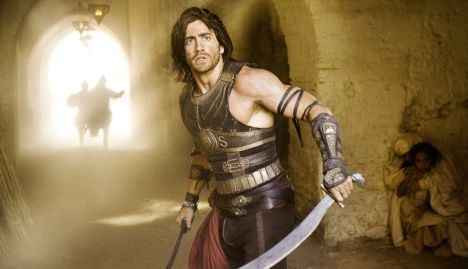 After the spate of comic book movies released over the past few years, Hollywood is now slowly getting obsessed with turning video game franchises into multi-million-dollar cinematic blockbusters. The first of the line-up is set to be
Prince Of Persia
, followed by other big titles such as
Halo
,
Gears of War
, etc.
Now, the first official trailer for the upcoming Prince of Persia movie has hit the Web, and we have to say, these 50 seconds do make us curious as to what more the film has in store:
The film, titled
'
Prince of Persia: The Sands of Time
'
, looks to be set around the video game of the same name, although the character's garbs and some other elements point to it taking cues from sequels in the video game series.
Produced by Jerry Bruckheimer (Pirates of the Caribbean, G-Force, etc.), the movie stars Jake Gyllenhaal in the role of Prince Dastan, Gemma Arterton as Princess Tamina and Ben Kingsley as the Nizam.