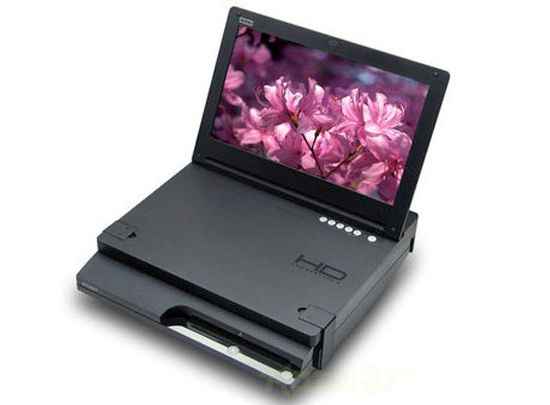 From May, and for $275, you will be able to convert your PS3 SlimWhere to buy

8124 into a portable gaming platform. Hori, a Japanese computer peripheral company, will attach a LCD screen onto your console, which is capable of displaying 720pWhere to buy

1385

3050

4081 video.
This does not include a portable power supply, so in a sense, it really just gives you the ability to use your PS3Where to buy

115

249

449 where no TV is available but a power outlet is. And a portable battery capable of powering a HD display, Blu-Ray drive, and PS3 is something that if made, will be quite expensive and possibly massive. As the screen will display HD, it will supposedly also give you the advantage of HD video where no HD capable display is available, but then again, with its minute (not yet specified) screen size, who wouldn't prefer a 21-inch CRT display?
Another possible use of the display is to watch DVD and Blu-Ray movie content in 720pWhere to buy

1385

3050

4081 HD anywhere a power source is available. In case you were wondering, the display is detachable, and not a permanent fixture on your PS3 SlimWhere to buy

8124 when installed.