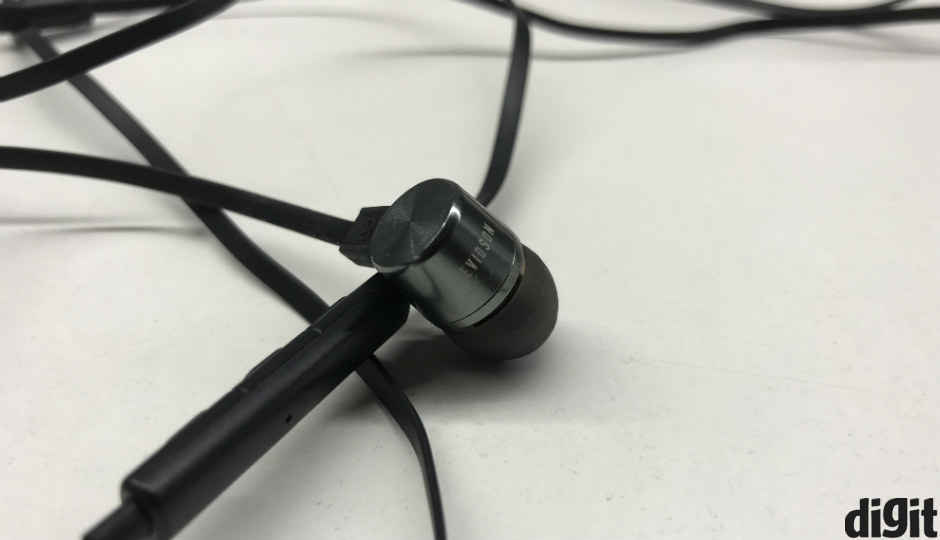 Evidson Audiowear R5 Price in India

899/-
Good audio performance and a light, comfortable fit make the India-built Evidson Audiowear R5 a good pair of budget in-ears.
Evidson Audiowear R5 Rating

75

100
Our Verdict
The Evidson Audiowear R5 is a genuinely impressive sub-Rs. 1,000 in-ear headphone. It delivers impressive audio, but ranks below the Brainwavz Omega and the Altec Lansing MZX147 owing to the compromised mids, slightly shrill highs and a lack in build quality.
PROS
Great bass performance
Decent clarity
Vibrant audio
CONS
Compromised mids
Poor plastic build prone to damages
Evidson Audiowear R5: Detailed Review
The Indian electronics market has always been a value-driven entity, and the maximum number of buyers nestle themselves happily in the lower echelons of prices. Products in these ranges are geared at providing the highest value for your money, striking all essentials, cutting down on extra elements and all the while attempting to provide an extra edge to lure customers.
The Evidson Audiowear R5 joins the sub-Rs. 1,000 category of in-ear monitors, which is already a cut-throat category of products from myriad audio makers. Based in Kerala, the company plans, engineers and constructs its audio products completely in India, and like most newcomers in this industry, has put its faith on delivering superior value for money over flamboyance.
With all of this discussed, here's our in-depth review of the Evidson Audiowear R5, after nearly 50 hours, a diverse range of tracks and multiple environments later.
Audio performance
Despite the pricing and the lack of a heavyweight label on it, the Evidson Audiowear R5 is genuinely impressive in terms of the audio performance. Our array of test tracks include Deliverance by Opeth, The Great Gig in the Sky by Pink Floyd, Skrillex's Kyoto, Flobots' Rise, Crossroads by Cream, Equinox by John Coltrane, Stairway to Heaven by Stanley Jordan and Lux Aeterna by Clint Mansell.
The Audiowear R5 delivers clean audio, something that persists across any kind of song you would play. The audio holds its composure through dynamic, high tempo, distortion laden guitar riffs, doing well to adapt a slightly more enthusiastic tone in hip-hop, and faring impressively well in warm, mellow saxophone tracks. That said, there is a noted emphasis in the low frequencies, while the high frequencies are a tad too sharp.
The Evidson Audiowear R5 does well to deliver the crispness of bass tones while retaining the quivering accuracy and slight reverb of the bass tones. The low frequencies are also very clean, giving tracks a firm backbone to build upon. The highs are clean, although they are a tad too sharp for my preference. They are also a bit too pronounced, making the mid frequencies suffer in turn. The audio balance is tuned to sound more active and peppy, and many may even prefer this to emphasis on the mid-frequencies.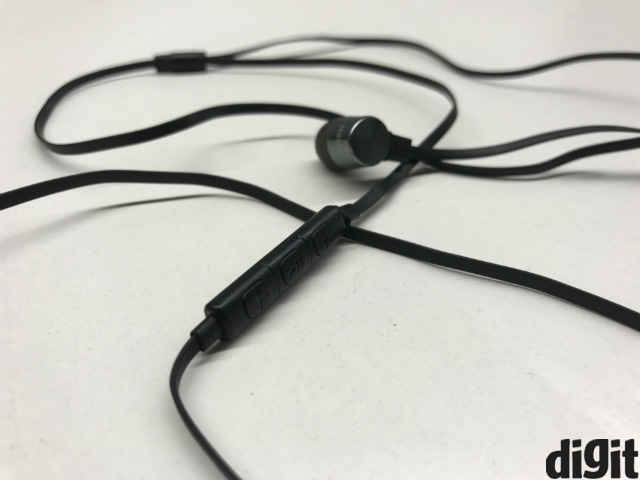 The mids are clean and sound fairly sweet in terms of the tonality, but are comparatively demure when you consider the strong bass and sharp highs. As a result, Adam Levine's characteristic tone does not sound as bright and rhythmic in Moves Like Jagger as it does in more balanced headphones. The overall sound brings with itself a smooth, sweet tone, marred only by the sharp highs that do pinch a bit. That said, there is a good attention to the detail of tones and overlaid sounds, which makes tracks sound rich and pleasant.
The Evidson Audiowear R5 sounds reasonably vibrant, and the overall soundstaging, while understandably not elaborate, is decent for its pricing. The overall audio has good dynamic range, and is clean on overall terms, although heavy metal playlists will push this a little beyond its sweet spot. It is there that you particularly notice the lowered mids, and a slight sense of distortion kicks in, too.
To sum up, the Evidson Audiowear R5 is impressive on overall terms. Firm, clean and diverse lows coupled with clean mids and vibrant highs make for a good listening experience. The soundstaging is fairly decent for its pricing, and the overall audio sounds reasonably pleasant. Its flaws involve the lack of emphasis on mid frequencies that affects vocals in instrument-heavy tracks, a slight touch of distortion in heavier tracks at volume levels above 75%, and the rather sharp highs. The Brainwavz Omega performs better in terms of the audio balance and particularly the mids and highs, but the Evidson Audiowear R5 does come close to what we regard as the reigning best in-ear headphone priced under Rs. 1,000.
Build, Design and Comfort
The Evidson Audiowear R5 has a neat, understated and unobtrusive metal body, with the box including a single pair of spare eartips. Thankfully, it was easy to get the right fit with the default ones provided. It is not a looker, although neither does it look too inexpensive. The small body size is a good thing as well, as it remains unobtrusive and fits most.
There is nothing much to state about the design, and you can be forgiven for mistaking it with any of the other budget in-ears. The flat cable remains largely tangle-free, and the length is long enough to not cause any inconvenience. The Audiowear R5 also includes an in-line remote and microphone. Audio reception is fairly decent, although it does pick up a considerable amount of ambient noise from the surroundings.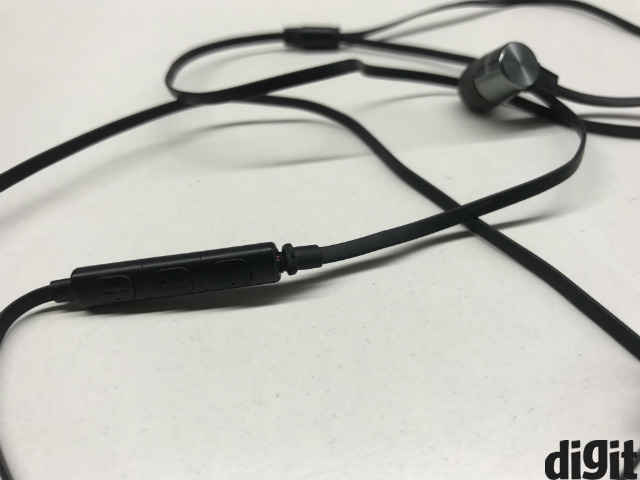 The in-line controls work as intended, but the cheap plastic construction is prone to damages. The packaging does not include a hard-case either, and keeping it in my bag has led to slight tear between the remote and the cable. This can be one major flaw in terms of its construction in the long run.
Bottomline
All things considered, the Evidson Audiowear R5 is a genuinely impressive sub-Rs. 1,000 in-ear headphone. It delivers impressive audio, but ranks below the Brainwavz Omega and the Altec Lansing MZX147 owing to the compromised mids, slightly shrill highs and a lack in build quality.